US soldier killed in 'apparent insider attack' in Kabul - NATO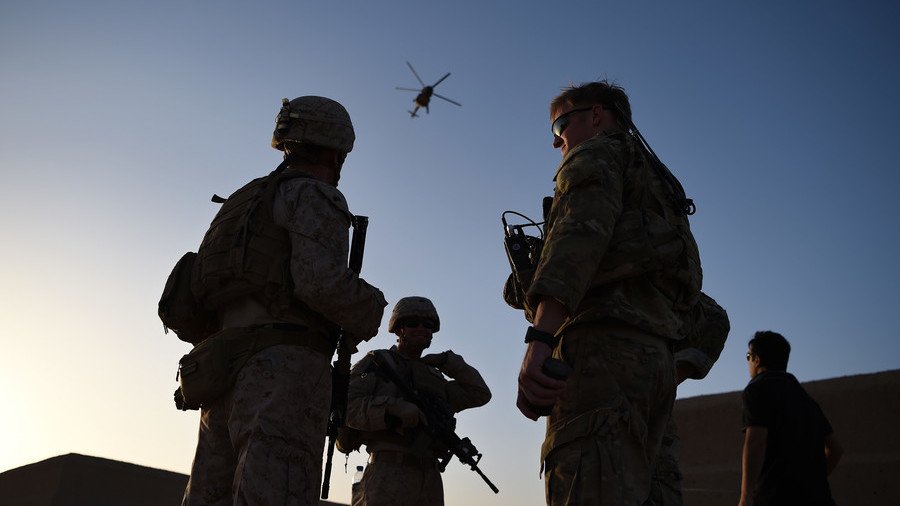 A US soldier has been killed and one more wounded in an "apparent insider attack" in Kabul, according to AFP citing NATO mission in Afghanistan. The attacker was reportedly killed.
NATO's Resolute Support confirmed that the perpetrator served in the Afghan National Defense and Security Forces, according to Tolo.

The victim wounded in the shooting is in "stable condition" and was reportedly sent to Bagram Airfield, north of Kabul. The name of the deceased soldier has not been disclosed.
READ MORE: After 17 years of war, top US commander in Afghanistan admits Taliban cannot be defeated
The incident comes less than two weeks after a NATO soldier was killed in another suspected insider attack in western Herat province. Another such incident occurred in Logar province on September 3.
American and NATO troops have been present in Afghanistan for 17 years, with more than 2,200 US soldiers being killed in the country since then. Despite major combat operations being halted in 2014, the NATO contingent is still present in the country and there is no clear deadline of the forces withdrawal.
So-called insider attacks claimed dozens of lives at their peak in Afghanistan between 2010 and 2012, forcing Western troops to introduce precautionary measures. In 2014, the Pentagon said the "insider threat" in Afghanistan was "pernicious" despite the International Security Assistance Force (ISAF) having "mitigated and minimized" it.
You can share this story on social media: