'Thanks for putting up with invasion': Australia's former PM Abbott greets indigenous people (VIDEO)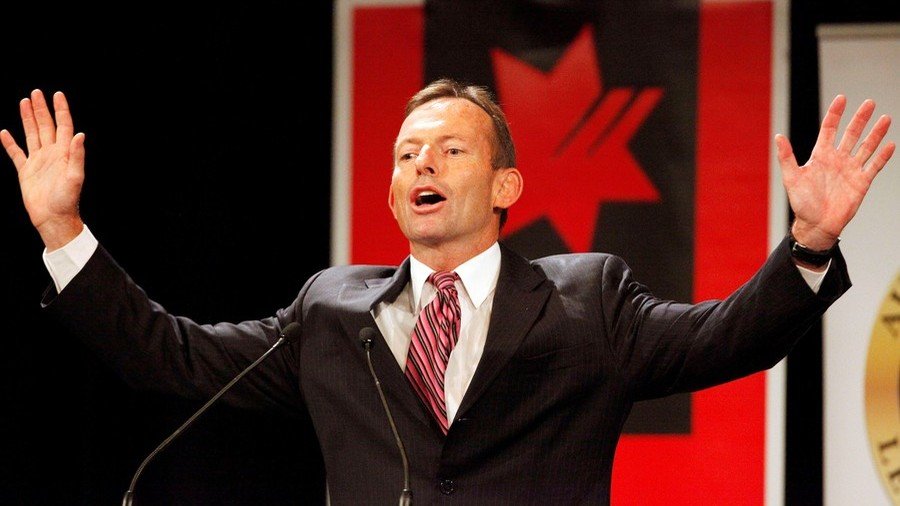 Former prime minister of Australia Tony Abbott is being criticized for a tactless greeting in which he thanked indigenous people for "putting up with the invasion."
The Liberal Party politician once provoked outrage in a keynote speech when he said that Australia was "unsettled" before Britain colonized the land. Now it appears he's put his foot in it again by greeting ancestors of people who were effectively colonized with the word "invasion".
The former leader made the ill-judged comments while on a three-day visit to meet with aboriginal communities in Pukatja, according to Australia's SBS News. Video footage of the moment shows the politician meeting people in a classroom. "Thank you for putting up with the invasion," he can be heard to say.
READ MORE: Manic marsupial: Aussie cops plunge into sea to rescue drowning kangaroo (VIDEO)
It's not entirely clear what Abbott meant by the remarks. However, not for the first time, his choice of words are a source of consternation.
Australia has a questionable track record when engaging with indigenous communities. The country has a dark past of aboriginal internment, such as the Moore River Native Settlement, a camp where many indigenous people, taken from their homes against their will, were placed in the early 1900s.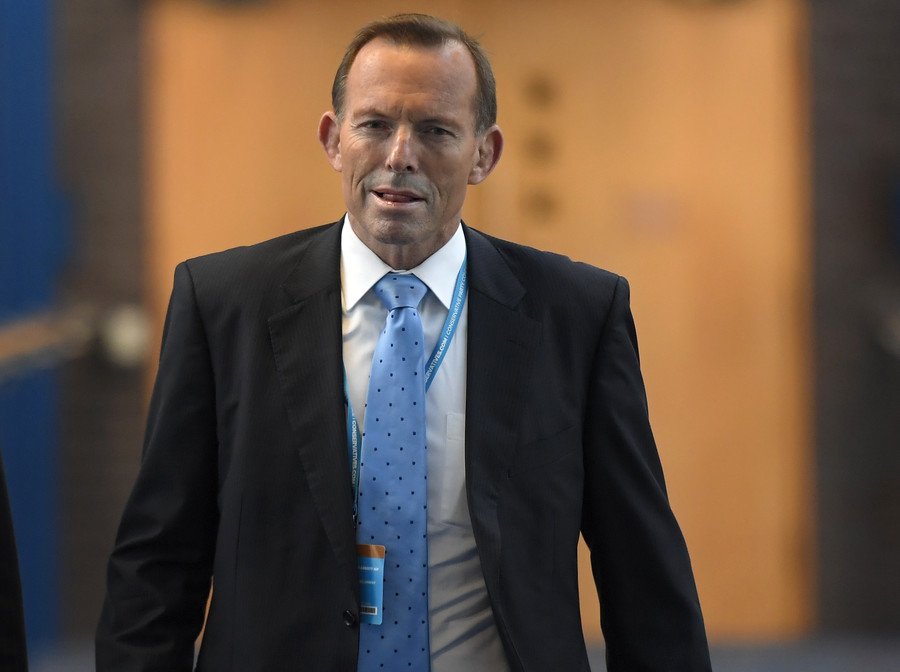 Indigenous child policies, like the Northern Territory Aboriginals Act of 1906, also enabled authorities to remove children from mixed-race parents, and it wasn't until 1967 that the constitution was changed to allow for special laws to protect indigenous rights.
The criticism of Abbott is heightened by the fact that, believe it or not, he is now a special envoy for indigenous affairs.
If you like this story, share it with a friend!
You can share this story on social media: