Manic marsupial: Aussie cops plunge into sea to rescue drowning kangaroo (VIDEO)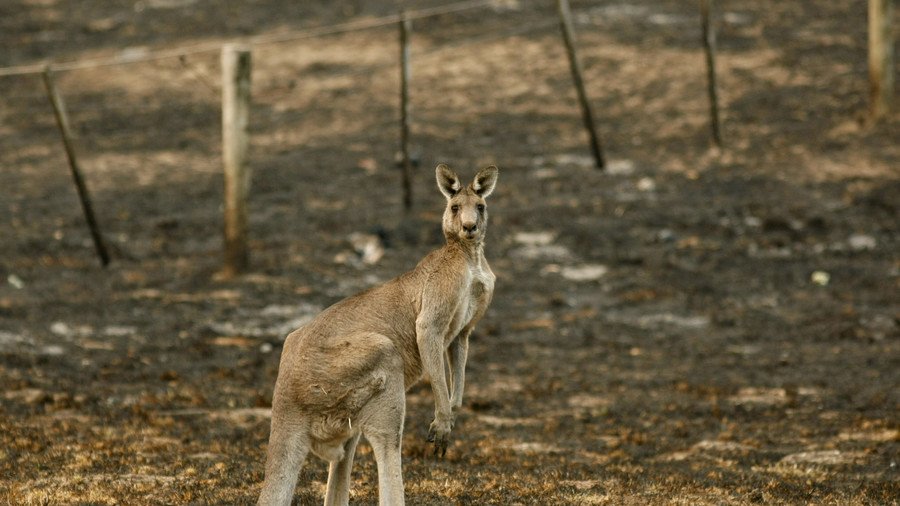 A drowning kangaroo that fell unconscious after being thrashed by waves was dramatically rescued from the sea by two police officers in Victoria, Australia.
Police responded to multiple calls of a kangaroo in the water at a beach in Rosebud on Saturday. When they arrived, the roo had actually made its way back onto the beach and was covered in a blanket by a concerned member of the public, according to a police statement.
The police claim to have been "monitoring" the animal, however, the perturbed creature managed to hop back into the sea, where it soon got into difficulty – and started to disappear under the waves. The officers say when they saw the kangaroo was clearly in "distress" they immediately jumped in to rescue it.
Video footage filmed by bystanders on the beach show the two uniformed sergeants diving through the water in a desperate bid to reach the struggling kangaroo, before pulling it to the surface. The officers managed to pull the the unconscious animal to dry land and resuscitate it. The rescued roo was then wrapped in blankets and taken to the police station for assessment by a local wildlife center.
READ MORE: Raging roo: Woman savagely beaten by massive marsupial
"The roo is currently being cared for but is said to be in good spirits and lucky to be alive given the amount of salt water he inhaled, thanks to his rescuers," the police said.
Like this story? Share it with a friend!
You can share this story on social media: