Say what? Man lives with 20cm spoon in throat for a year before seeking help (PHOTOS)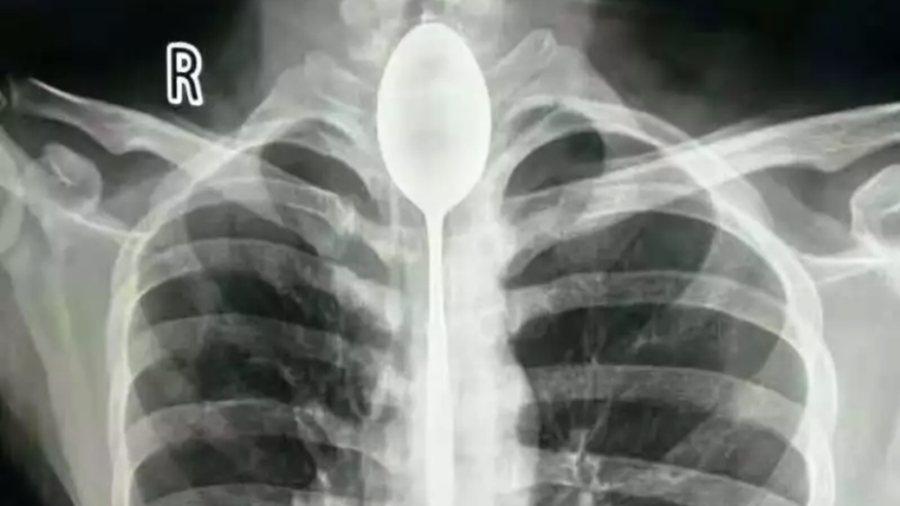 Chinese doctors were baffled after they found a 20-centimeter spoon inside the throat of a patient who was barely breathing. Oddly, the object was not a big problem for the man for months.
If you've ever had something stuck in your throat, you know how unpleasant it is. Not so for Mr. Zhang, apparently, who swallowed a 20-centimeter steel spoon in an attempt to show off in front of his friends.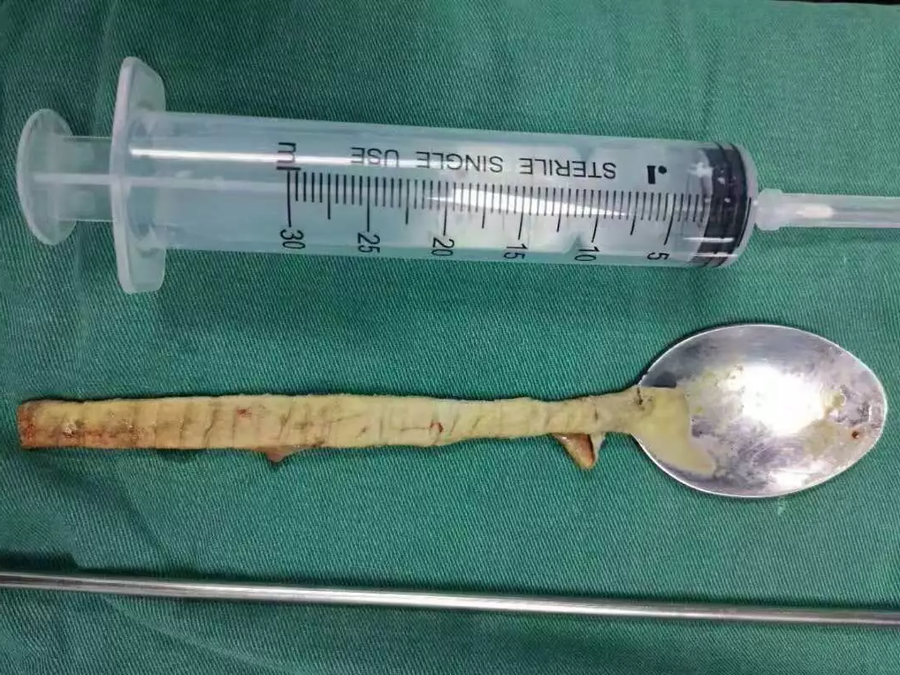 The man in his 20s carried the spoon inside him for around one year and somehow it didn't bother him that much – until he was punched in the chest, according to the Xinjiang Coal Mine General Hospital.
Hardly breathing and in pain, the patient sought medical help in October. After x-rays showed the metal object stuck inside the man's esophagus, it took a complex operation of more than two hours to remove it on October 22.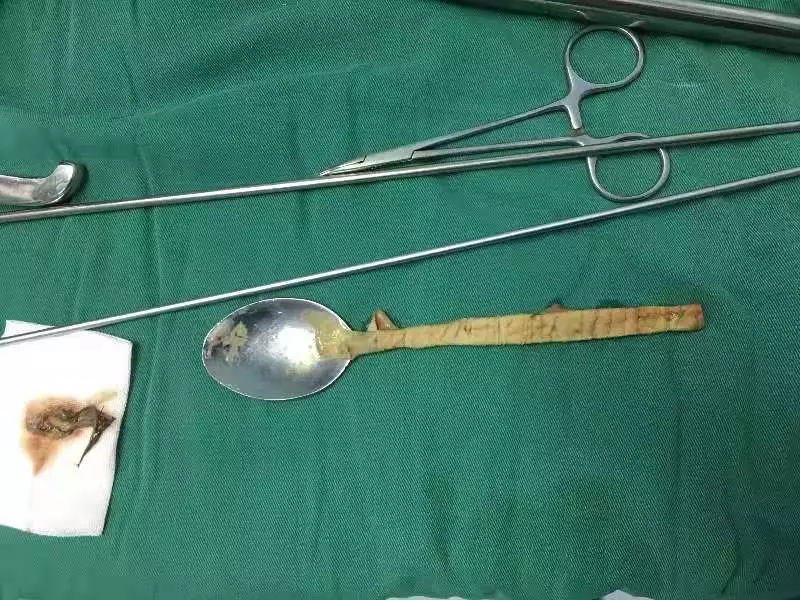 One of the doctors said he has never seen anything like it and "was very surprised."
The patient was lucky, as objects inside the esophagus or stomach "can be life-threatening," according to the hospital.
Like this story? Share it with a friend!
You can share this story on social media: