'Cat Moss'? Fashionable feline owns the 'catwalk' during Turkish runway show (VIDEO)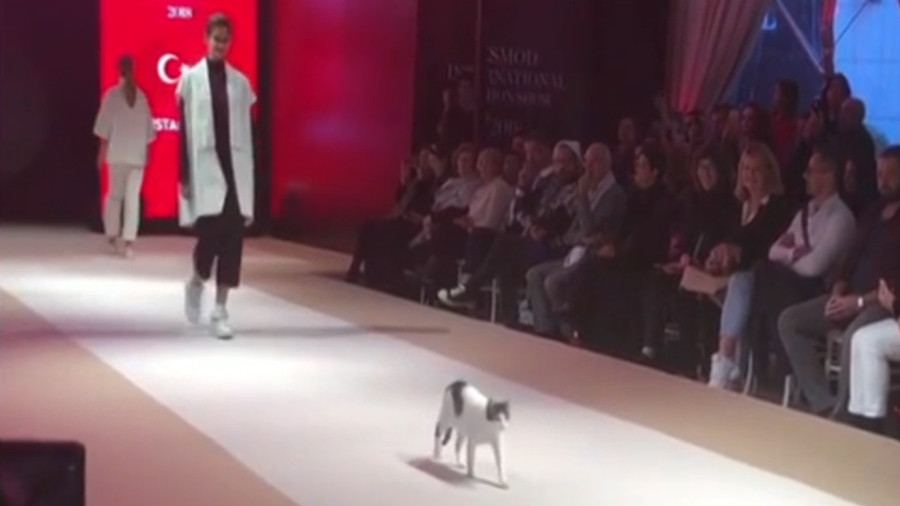 A sassy feline took to the runway at a fashion show in Turkey, strutting its stuff on the 'catwalk,' playing with a model's clothes and casually licking itself in front of "shocked" fashionistas sitting in the front row.
Hilarious footage shows the four-legged gatecrasher at the Esmond International Fashion Show in Istanbul, Turkey on Friday. The video has been viewed more than 200,000 times since it was shared on Instagram.
READ MORE: Oh crumbs! Cookie Monster cat invite sent in error, says US Embassy
The designer behind the show, Goksen Hakki Ali, said nobody knows where the furry intruder came from, or how it gained access to the exclusive event.
"Everybody was in shock," she told The Dodo.

And as to whether the feline has a future in fashion? "Maybe, why not?" said Ali.
Think your friends would be interested? Share this story!