Oh crumbs! Cookie Monster cat invite sent in error, says US Embassy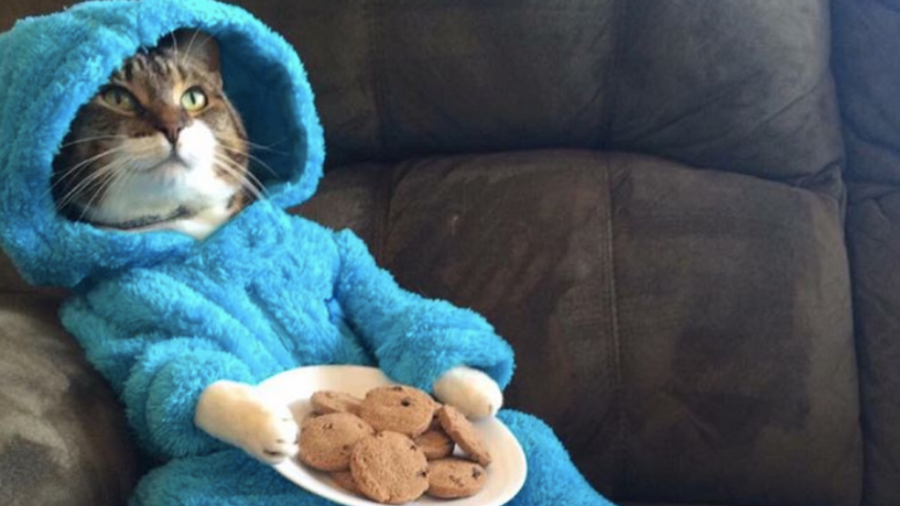 The US Embassy in Canberra has apologized for a State Department email invitation to a "cat pyjama-jam," complete with a photo of a feline dressed in Cookie Monster pyjamas. It said it wasn't sent on purrr-pose.
The embassy said a "training error" was to blame for the email, which was sent by the US Department of State to an unknown number of recipients, the Sydney Morning Herald reports.
READ MORE: Assange's embassy cat steals spotlight while WikiLeaks boss questioned
The email was titled 'meeting' and featured a photograph of a tabby cat sitting on a couch with a plate of cookies. It also contained some Latin text and the option to RSVP.
A granny was booted off a plane for wanting to fly with an 'emotional support' squirrel. As they rolled her out in wheel chair, she gave everybody the finger https://t.co/5RN0eZQnnM

— RT (@RT_com) October 11, 2018
"Sorry to disappoint those of you who were hoping to attend this 'cat pyjama-jam' party, but such an event falls well outside our area of expertise," US Mission to Australia public affairs counsellor Gavin Sundwall wrote in a follow-up email.
Friends, you have not one thing to apologize for. I think we can all come together on the assurance that we all needed this cat. https://t.co/SWIFB9rjaJ

— After Daylight 🕯️ (@AfterDaylight) October 15, 2018
"It was a training error made by one of our new staff testing out our email newsletter platform," he added.
Think your friends would be interested? Share this story!
You can share this story on social media: