Soros-funded uni campus for US programs 'forced out' of Hungary, opening in Vienna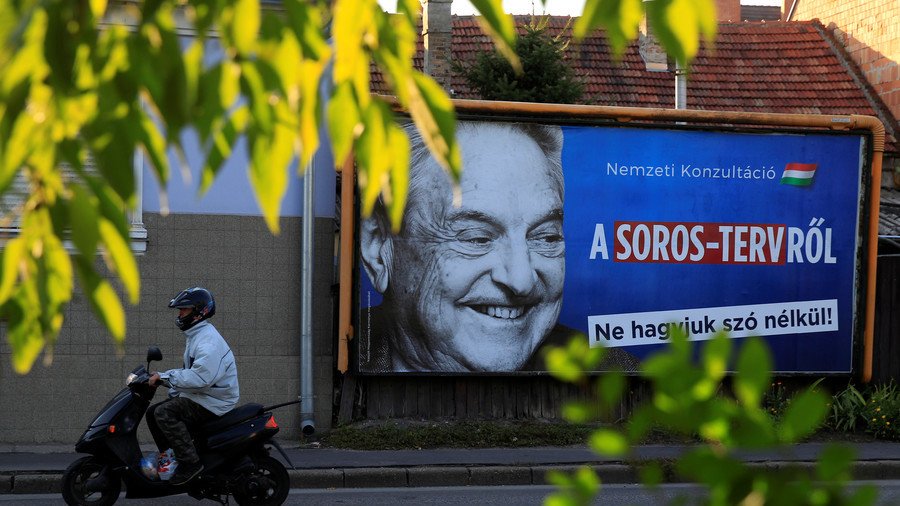 The George Soros-funded Central European University is set to flee Budapest for Vienna in the latest round of a long-running ideological battle between the billionaire media magnate and Viktor Orban's conservative government.
CEU, which had previously pledged to remain operational in Budapest, is set to open a new Vienna campus which will offer US-accredited degrees from 2019, claiming a new law prevents it from doing so in Hungary.
Hungarian-born Soros has been a vocal critic of Orban's government, accusing him of leading an "unrelenting propaganda campaign" against him and turning Hungary into a "mafia state". Orban, in turn, has accused Soros of supporting "everything that changes the traditional European lifestyle" over his support for immigration.
The university, founded by Soros in 1991, made headlines last year after thousands of Hungarians took to the streets to protest the new rules which meant that it would no longer be allowed to issue diplomas accredited to the US unless it opened a campus there or reached some kind of deal with the government.
CEU's ability to offer US-accredited degrees made the university highly marketable to students. The government argued that this put other institutions and students at a disadvantage, but CEU and anti-government protesters said the rule change was an attack on its academic freedom.
But the battle has continued unsolved for months. The university claims it has complied with all new legal requirements and that Orban has simply refused to sign an agreement needed for it to remain operational in Budapest.
University President and Rector Michael Ignatieff said on Thursday that if Orban does not sign a deal "within one month" all US-accredited degree programs will be moved to Vienna.
#CEU moving to Vienna, unless HU government changes tune within a month. Michael Ignatieff says CEU will survive and prosper, but what's concerning is the rule of law and academic freedom in Hungary. pic.twitter.com/OfbnbgB1Il

— Magdalena Smieszek (@m_smieszek) October 25, 2018
"We have repeatedly indicated our openness to find a solution that guarantees our institutional integrity and academic freedom. We have waited as long as we possibly can," Ignatieff said, adding it would be "irresponsible for us not to pursue arrangements" for the university's future. A spokesperson for the Hungarian government, however, called the university's announcement a "Soros-style political ploy."
The announcement by @ceuhungary is a @georgesoros style political ploy. Up to now CEU has operated here, it does so now, & we think that it'll continue to do so in the future. The relocation to Vienna of the issuing body for its US degrees is simply part of that political ploy.

— Zoltan Kovacs (@zoltanspox) October 25, 2018
This is the latest in a line of public standoffs between Soros and the Orban government. In May, Soros' Open Society Foundations ended its operations in the country citing an "increasingly repressive political and legal environment." Earlier, Vice Chairman of the ruling Fidesz party, Szilard Nemeth, had said that Soros and his NGOs should be "swept out" of Hungary because they are "pushing global big capital and a related political correctness."
In June, the Hungarian parliament passed a 'Stop Soros' law which could result in punishments for anyone helping illegal immigrants claim asylum in the country — the name of the law referencing Soros' support for pro-immigration policies.
READ MORE: Crowds march to defend Soros funded university in Budapest (VIDEO, PHOTOS)
Soros has also been a figure of hate in the US, with some Republicans recently suggesting that the pro-immigration billionaire had organized the caravan of migrants making its way from Honduras to the US's southern border. On Monday, authorities said a pipe bomb had been delivered to Soros' New York address.
Like this story? Share it with a friend!
You can share this story on social media: