Freedom of worship? US encourages Ukraine to create independent Orthodox Church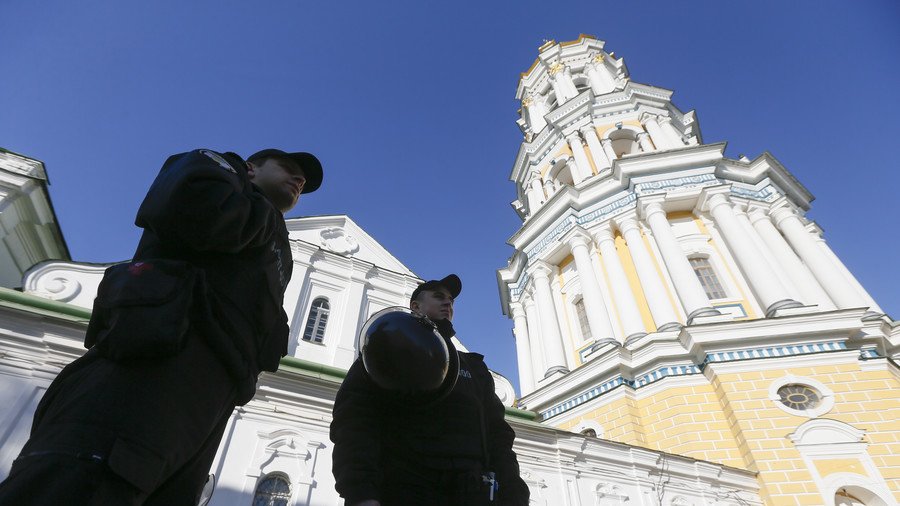 Washington has voiced "strong support" for an autocephalous Orthodox community in Ukraine, while the Russian Orthodox Church has accused the Constantinople Patriarchate of betraying its faith to cater to US political interests.
While the Russian government has refused to intervene in Church affairs, Washington, which has little to do with the Orthodox world, reiterated "its strong support" for Ukraine's Orthodox community "to govern their religion according to their beliefs, free of outside interference."
"We urge Church and government officials to actively promote these values in connection with the move towards the establishment of an autocephalous Ukrainian Orthodox Church," US Secretary of State Mike Pompeo said in a statement on Friday.
The American statement came a day after Metropolitan Hilarion, the head of the Russian Orthodox Church (ROC) external relations department, accused the US of interfering in church affairs.
READ MORE: Biggest split in modern Orthodox history: Russian Orthodox Church breaks ties with Constantinople
"America is interested not only in weakening Russia but also in weakening the Russian Church," Metropolitan Hilarion told Italy's Il Messaggerо. "We have no doubt that the United States is behind the Patriarchate of Constantinople's actions. And the haste with which the Patriarchate of Constantinople is now taking its actions indicates that it is carrying out an order from the outside."
READ MORE: Faith, power, money: Conflicting agendas in Ukraine Church politics
Obtaining a self-governing, autocephalous status for the Ukrainian Orthodox Church is an essential part of Kiev's ongoing policies, aimed at driving a wedge between Russian and Ukrainian peoples that have shared the same faith for over millennia.
After the Ecumenical Patriarchate of Constantinople on October 11 decided to proceed with granting autocephaly to the Church of Ukraine, and unilaterally lifted an anathema from the heads of its two non-canonical churches, ROC cut ties with Constantinople, calling the verdict of the Synod of the Ecumenical Patriarchate of Constantinople "uncanonical and unlawful."
Think your friends would be interested? Share this story!
You can share this story on social media: