Playing online games & 'torturing cats': Who was the Crimea college shooter?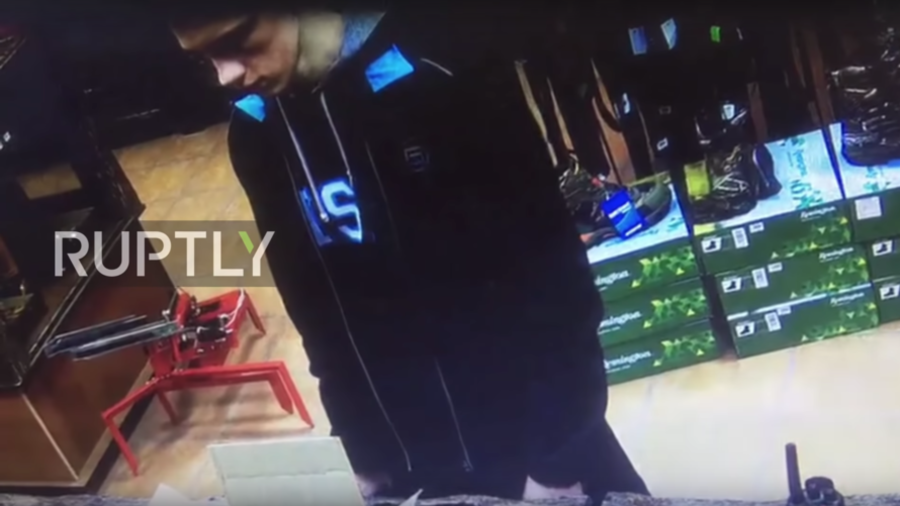 The worst school shooting in Russia's history has sparked a series of inaccurate and contradictory media reports. Here are the main questions that still need to be answered, and the most accurate information we have so far.
What drove Vladislav Roslyakov to kill?
When an 18-year old described by his classmates as a "calm and quiet" C-grade student executes a plan that kills 20 others, before dying himself without leaving a suicide note, having previously scrubbed his online presence, this is going to give rise to speculation.
One portrait emerges of an archetypal loner, who "was difficult to talk to, and didn't have any friends," according to his own father. An online acquaintance told RT that Roslyakov confessed to her that he "planned to kill himself," but first would "take revenge on those who humiliated him for being different" (another said his issue was with "mean teachers" at his vocational college, where he was studying to be a construction electrician).
Color is added by a neighbor, who claimed that Vladislav showed signs of cruelty and was caught torturing cats in the basement of his apartment block as a child, and was further isolated because his mother was a "cultist." Galina, a nurse at a local hospital, is reportedly a prominent activist with the local Jehovah's Witnesses chapter.
An expert on Russian television has already blamed the non-existent game Doka 2 – presumably the fantasy-themed online brawler Dota 2 – for the shooting, while an MP has urged a ban on "violent" video games.
There is, however, more solid evidence that Roslyakov harbored an interest in serial and mass murderers – he described them to one classmate as "geniuses" who "know what they want to do," and was likely inspired by US-style school shootings, which did not exist in the Soviet Union, or Russia, until recently. The clothes he put on specifically for the massacre – black jeans, a white t-shirt with a slogan, a gun strapped across the shoulder – appear to be a direct homage to Eric Harris, one of the Columbine killers, just one of several indicators that this was a copycat attack.
Yet each of the lurid details is counterbalanced by multiple descriptions of Roslyakov as previously harmless and "well-mannered." He had no criminal or psychiatric record, was not on the verge of expulsion or homelessness, and no one thought it necessary to warn the police about the teen.
How did the killer obtain his weapons?
This appears to be the most factually uncontroversial part of the story. Roslyakov underwent all necessary steps, including a psychological assessment, and a weapons handling course ("he was taking it in like a sponge," said the instructor) before buying a rifle and then 150 rounds of ammunition last Saturday.
Less obvious is how the student from a poor family, reportedly with a hard-drinking disabled father, was able to save up over $600 that it cost to buy the gun and bullets, though one of the men he played with online speculated that he could have earned the money on the internet, from activities as innocent as selling his multiplayer account, not to mention an ordinary part-time job. Still, this is something that will require investigation.
The nail bombs – some of which were found undetonated in his backpack – were assembled by Roslyakov himself, using information obtained from the internet, a senior national anti-terrorist committee official said on Thursday. Considering his academic specialization in applied tech, and access to necessary materials, this is not implausible, though it would have required some skill, and experimentation – and indeed Roslyakov reportedly boasted about setting off homemade explosives.
How did he carry out the attack?
Details about the time, method of entry, and exact sequence of Wednesday morning's attack have varied in media and official reports, but two things have remained consistent – the chaos and the brevity.
It was initially reported that Roslyakov entered through a recently installed switched-off metal detector at the front entrance of the college, but newly published CCTV footage shows the suspected perpetrator climbing over a fence, walking in through a back door. He then changed into his tribute costume (his t-shirt read "Hate" whereas Dylan Klebold, one of the Columbine killers, wore one that said "Wrath") in a first-floor toilet that was undergoing renovation, and was closed off to students.
Next, the killer descended down to the cafeteria on the ground floor, where students were sitting down for their meals, and planted a bomb, just as Harris and Klebold did on April 20, 1999. Roslyakov stepped out, and set off his device, which worked, unlike in Columbine 19 years ago. There were bloodied bodies and screams of panic, a scramble for survival.
A glimpse into hell: Narrow escape from Kerch college massacre caught on VIDEO
Amid the chaos, the killer took out his Turkish-made Hatsan pump gun, loaded with buckshot bullets – inaccurate and weak at a distance, but deadly up close. Roslyakov strutted through the corridor, picking off those who crossed his path one by one. It looks like he was specifically looking for two particular teachers, whom he killed as they hid in their offices.
Eyewitness reports: one lecturer tried to persuade Roslyakov to stop, and was shot point-blank, a girl hid behind her boyfriend's body as he bled to death, another girl jumped out of a first-floor window, and died.
Though he still had bullets left, just as his predecessors had 19 years ago, Roslyakov, knowing that the police would arrive in minutes, walked to the library. There, he turned the gun on himself, and blew away half of his head.
Did he plot the attack on his own?
Almost from the start there was speculation that more than one person was involved – students escaping from the bloodbath spoke of two or even more killers, some said there were multiple explosions, and snipers shooting from the nearby buildings. If anything, this only proves well-known adages about the unreliability of first-hand evidence in such situations.
Experts have also raised doubts about the teenager's ability to unleash such a deadly sequence of destruction with no prior training, and while handling a weapon he would have had to reload, possibly several times. Others have countered that there was nothing technically impossible about the rate of fire, and the destructiveness of the buckshot is responsible for the damage, more than any marksmanship.
Still, even if Roslyakov executed the shooting spree on his own, someone may have helped train the killer, or at the very least had some knowledge of the attacks as it was planned. But what if the accomplice is an unwitting one? In an interview with Russian daily Moskovsky Komsomolets, a former Chechnya conflict veteran said that Roslyakov relentlessly pursued him and other war veterans online, on the basis of their social media profiles, and befriended them to play online war-strategy games, all while asking detailed questions about firearms and explosives. As soon as the mine of knowledge was exhausted, Roslyakov simply blocked his new-found acquaintances. And this was three years ago.
Think your friends would be interested? Share this story!
You can share this story on social media: