A glimpse into hell: Narrow escape from Kerch college massacre caught on VIDEO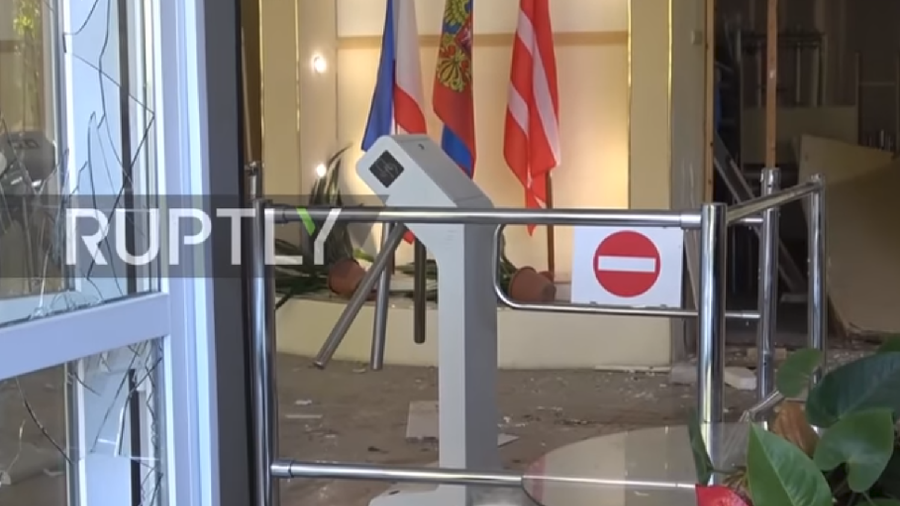 Moments of sheer terror are seen on video footage from inside the Kerch college as the 18-year-old shooter moved from room to room, ruthlessly slaughtering people. A group of students is seen fleeing the school, amid dead bodies.
The footage, obtained by several Telegram channels, including Mash, shows a group of female students and their teacher desperately looking for a way out of the building, while all hell is breaking loose around them.
There are sounds of shots being fired in the vicinity and screams of horror as the witness begins to film. "They're shooting from an automatic weapon," somebody shouts.
Видео из керченского колледжа, снятое во время стрельбы.Девочки с преподавателем пытаются выбраться из здания политеха. Где-то рядом ходит Владислав Росляков с ружьем и бомбой. На лестницах лежат тела погибших и раненых.Жутко. pic.twitter.com/75lZHOJzaW

— Breaking Mash (@BreakingMash) October 17, 2018
The shaky camera then films bodies lying in the staircases as horrified students watch. They, however, manage to avoid an encounter with the gunman and flee to safety.
Not everybody was so lucky in Wednesday's shooting at the Kerch polytechnic college in Russia's Crimea, which saw 18 people killed and almost 50 injured. The majority of the victims were students, aged between 15 and early 20s.
Kerch carnage: What we know so far about attack on Crimean college
The perpetrator was identified as 18-year-old Vladislav Roslyakov, who was also a student at the college. He detonated an improvised explosive device in the building and went on a shooting rampage with a rifle before committing suicide. A notable resemblance between his apparent plot and the 1999 Columbine High School massacre has already been noted in the media.
Think your friends would be interested? Share this story!
You can share this story on social media: