Russian space boss 'temporarily' taken off sanction list so he can visit US – NASA chief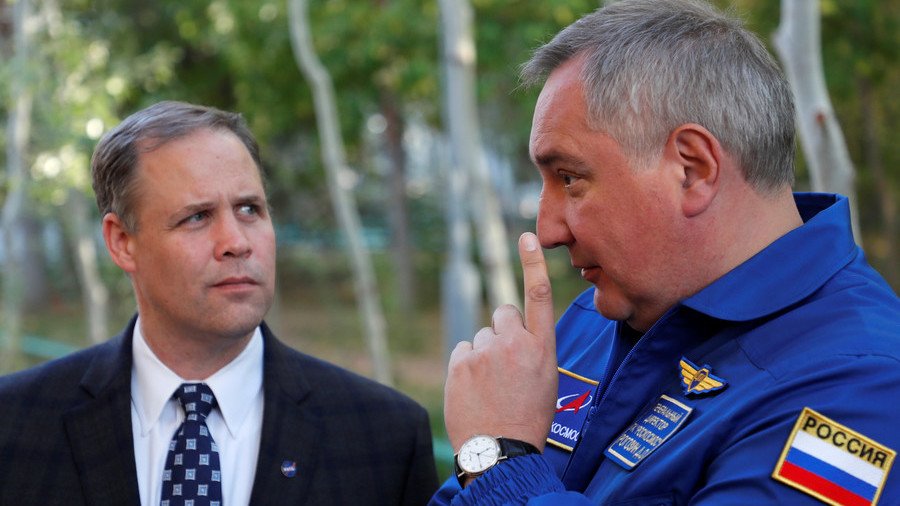 NASA managed to convince the White House to 'temporarily' lift the travel ban imposed on Russian space chief Dmitry Rogozin so he could pay a visit to the US, the head of NASA said on Friday.
NASA "succeeded" in temporarily "removing" the head of the Russian national space agency 'Roscosmos' from the sanctions list, Jim Bridenstine told TASS news agency. He explained that this was done so that the Russian official could travel to the US and "meet with NASA representatives and several of our contractors."
The US space agency wants to secure "strong working relations" with Russia as it will benefit both nations, Bridenstine said.
"We wish to uphold such relations and will do everything we need to do that."
Bridenstine and Rogozin met earlier this month in Moscow where the NASA chief arrived to discuss joint space launches. The two later spent some time with the crew from Expedition 57, which successively conducted an emergency landing in Kazakhstan on October 11.
Recalling how he delivered a speech at Moscow State University a week ago, Bridenstine said he hopes that one day he could invite his Russian counterpart to make a speech in his alma mater, Rice University in Houston.
Washington imposed a travel ban on Rogozin in 2014 after Crimea voted to leave Ukraine and rejoin Russia.
You can share this story on social media: