'Loser award': Defeated gamer who dumped 'hottest weather girl' to focus on career makes excuses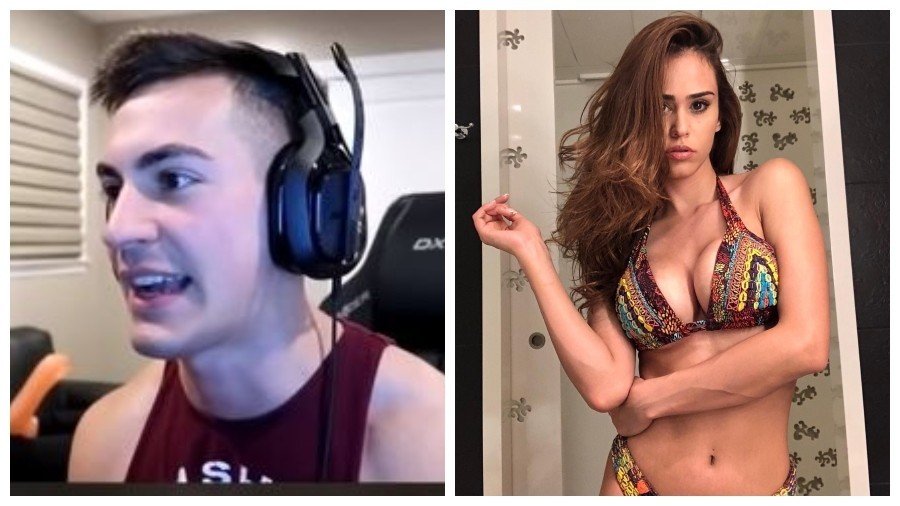 A YouTube star who dumped both the 'world's hottest weather girl' and his career as a professional gamer in less than three months has been mocked as the 'loser of the year.' Now he's saying his girlfriend was really no saint.
Call of Duty pro-gamer Douglas Martin announced in July that he had dumped his hot girlfriend, Mexican TV host Yanet Garcia, in order to focus on his gaming career. The following month, he lost the World Championships, getting a dose of social media mockery.
And now he's retiring from gaming altogether.
"I feel like I've been sacrificing way too much if I continued to play," Martin told his two million followers, before describing his game-playing as the "most stressful period of my life hands down last year." He added that he no longer "feels comfortable going through that again."
READ MORE: Pro gamer splits with 'World's Sexiest Weathergirl' to fully focus on Call Of Duty
A new wave of ridicule followed. One reply that garnered 2,700 likes read: "I feel like you made your career an excuse to leave Yanet."
Another viewer pointedly added: "Sir, you just won the 'L' Award for the year."
That finally annoyed Martin enough for him to explain himself and claim that his girlfriend wasn't blameless in the whole affair. He uploaded a video on Tuesday detailing what he says is the real reason for their break-up.
The YouTuber claims the relationship started to go downhill when she began to ask for a percentage of what he made from his videos.
Martin claimed it didn't "sound right from a morality standpoint," so he refused to pay her any money, but insisted that he would "support her."
He went on to say that things became even more complicated because she would "give me ultimatums about who my friends could be and who they can't be," while blaming social media for interfering too.
The final straw was when the now-retired game player told Garcia he wanted to "buy her a car" but when he asked to film the occasion, she protested.
The latest video about the break-up resulted in a lot of solidarity for the YouTube star, with people saying he did the right thing to dump Garcia if she was a "gold-digger," and that they had a "lot of respect" for him.
One fan said: "You never truly know what's going on with a relationship, because it's not yours. Hopefully people lay off of your business for a long while lol."
Meanwhile, another pointed out: "Business and relationships don't usually mix well."
If you like this story, share it with a friend!
You can share this story on social media: