Australian govt lambasted after supporting 'It's OK to be white' meme as policy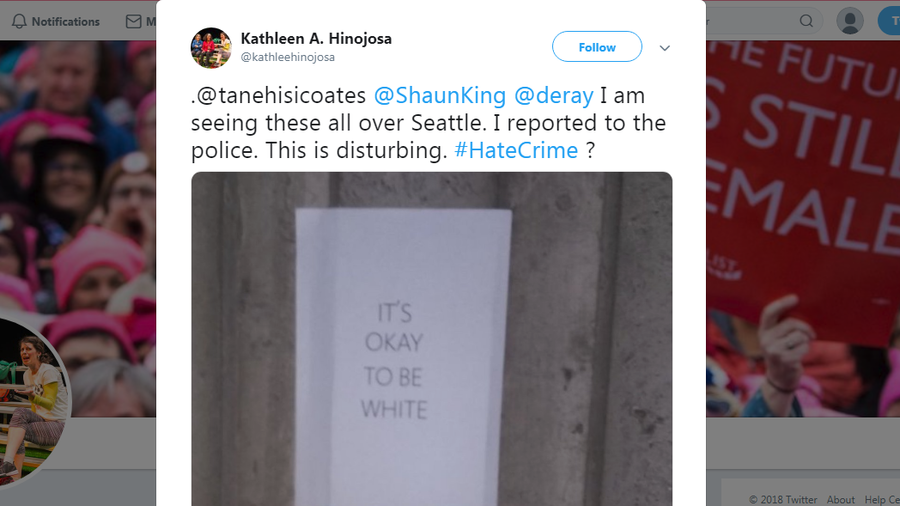 A 4chan meme nearly became official Australian policy after the country's ruling party backed a motion that declared "It's OK to be white." The government claims it mistakenly supported the resolution and called for a re-vote.
Some 23 members of the ruling Liberal-National Coalition, including several cabinet members, voted in favor of a motion introduced by Senator Pauline Hanson – the leader of the anti-immigrant One Nation party – which lamented the "deplorable rise of anti-white racism and attacks on Western civilization," while stressing that "It is OK to be white."
The Senate ultimately voted 31 to 28 to reject the motion – but the ruling coalition's support for the failed declaration sparked condemnation from opposition parties and commentators, who claimed that the term "It's OK to be white" is a popular slogan used by white supremacists and neo-Nazis.
The government immediately went into damage control, claiming that it had mistakenly supported the resolution and agreed to redo the vote. Senators present for Tuesday's do-over voted unanimously against the motion.
Attorney General Christian Porter said his office was responsible for the providing faulty guidance on the resolution. "An early email advising an approach on the motion went out from my office on this matter without my knowledge," Porter said in a statement on Tuesday.
"This one was not escalated to me because it was interpreted in my office as a motion opposing racism. The associations of the language were not picked up. Had it been raised directly with me those issues would have been identified."
The coalition's ranking member of the Senate, Mathias Cormann, said he also took responsibility for not adequately preparing his party members for the vote, describing the incident as "severely embarrassing."
However, while critics lambasted the government for backing a neo-Nazi mantra, "It's OK to be white" has far more innocuous, although considerably more troll-y, roots.
According to internet legend, the phrase appeared on the popular and very seedy message board, 4chan, on October 31, 2017. 4chan readers were encouraged to post the message in public places, as a "proof of concept" that a "harmless message" would cause a "massive media sh*tstorm."
The plot was a runaway success, with media outlets reporting on "It's OK to be white" fliers terrorizing schools, college campuses, and other public places – a coordinated campaign that was attributed to hate-filled extremists.
Like this story? Share it with a friend!