Crimea bloodbath: Seeing friends die and running for their lives – witnesses describe attack horror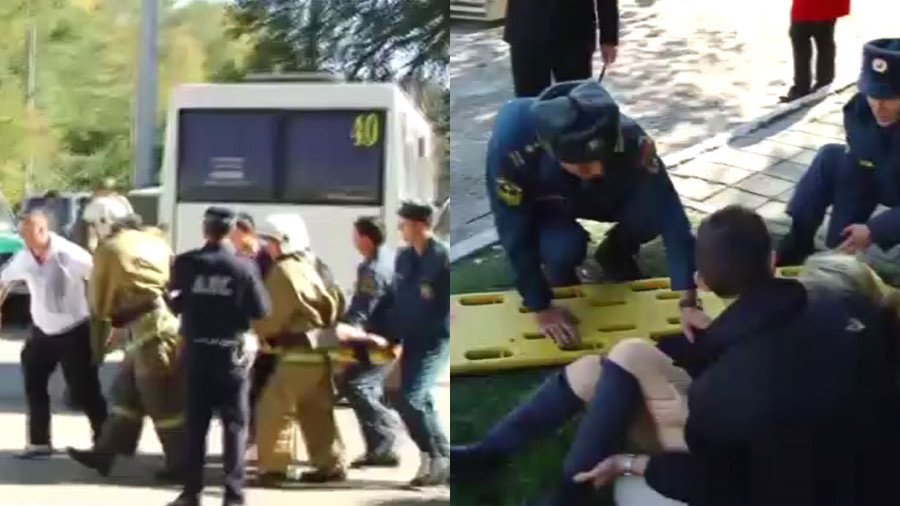 The survivors of a Columbine-style attack on a college in the Crimean city of Kerch have recalled scenes of death and horror around them, as their classmate blew up a bomb and went on a shooting rampage, targeting fellow students.
Their voices are shaking and many are close to tears as they recall the horror of seeing people they saw every day, their friends and classmates massacred in front of them.
At least 18 people were killed and almost 50 others injured in the shooting on Wednesday. The majority of the victims were students of the technical college, aged between 15 and early 20s.
"My friend was killed right in front of me. I saw her fall and simply stop moving. I saw boys dropping dead and blood spilling around," a student named Margarita, struggling to speak, recalled of the dreadful moment. She said she was still shaking and could hardly breathe in the aftermath of the attack.
Some students described the terrifying moments of fleeing the college to save their lives. "My friends and I were standing outside. Then there was an explosion, all the windows blasted out. We ran, climbed over the fence. There were more explosions or some similar noise. We just ran as far as we could."
Another witness, named Roman, thinks the attacker wanted to kill as many as he could and acted according to a pre-planned strategy. He apparently used the blast to cause panic among the students and waited for his victims outside. "People were just being shot at the exit. Those, who ran out, were simply fired at from point blank range," Roman said.
Another shaken student said that the blast happened just five meters away from her. "It was a huge explosion. It scared everyone. The teachers started running around and telling everybody: 'There's a fire. Run outside and stay there.' Everybody ran without looking where they were going."
A young man, named Semyon, said that he fell asleep during classes and that's what likely saved his life. He recalled being woken up by the noise, "looked out of the classroom and saw a guy walking around with a rifle and shooting at people." Semyon said that he locked himself inside the classroom and remained there until the security forces began the evacuation.
READ MORE: 'We want to live': Terrifying VIDEOS of students fleeing Kerch college massacre
Videos filmed by the students during the attack showed panicked people fleeing the college, with smoke coming out of the windows and loud gunshots heard in the background.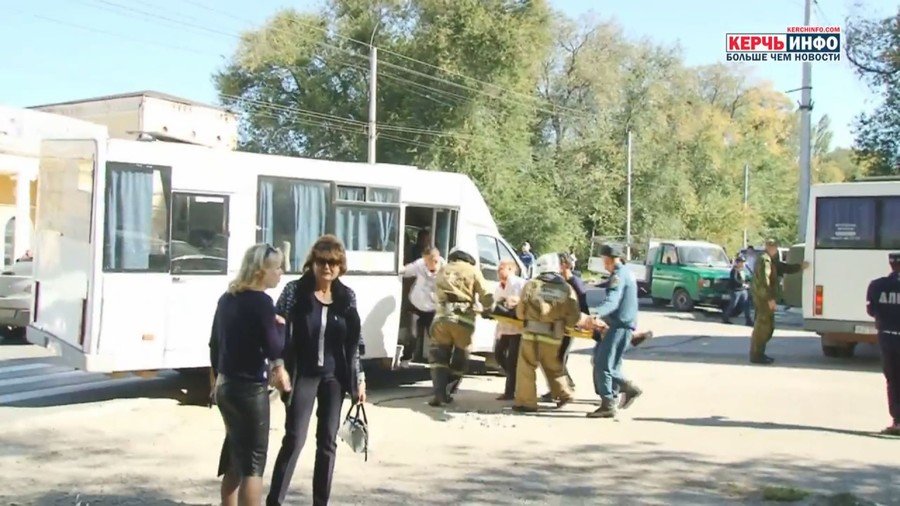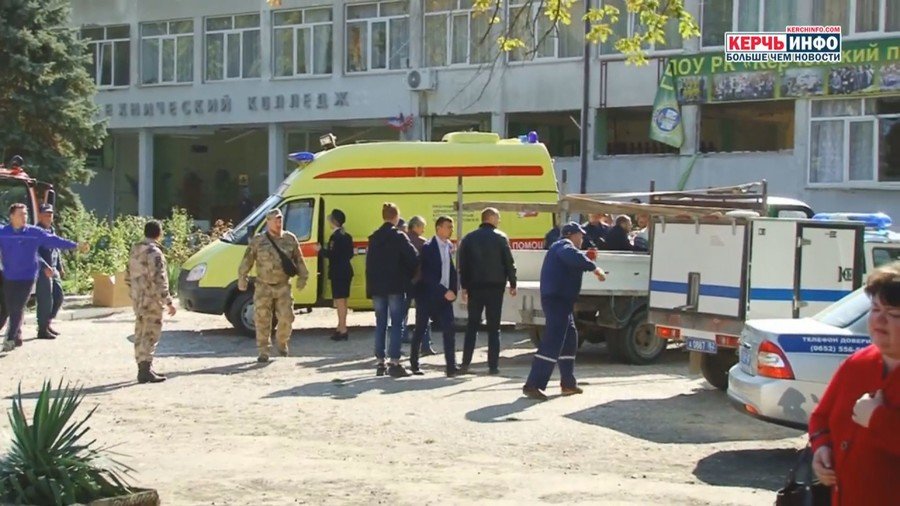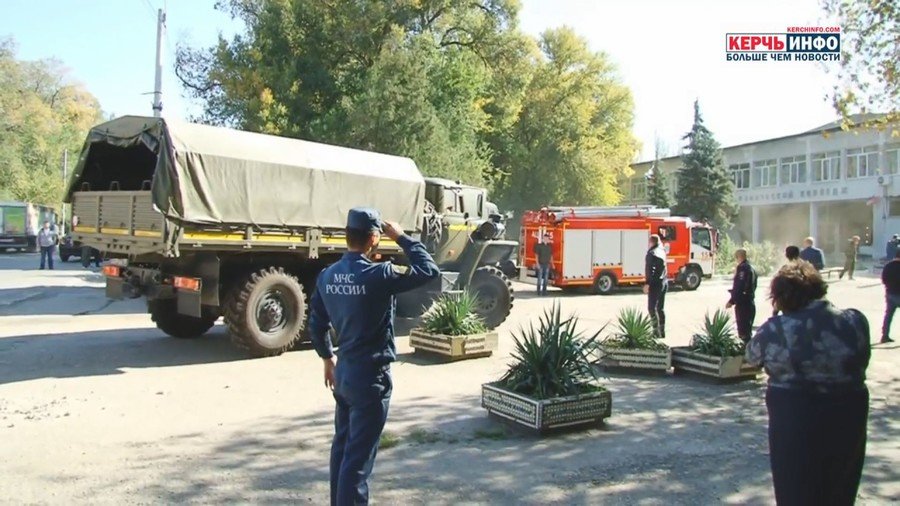 Subscribe to RT newsletter to get stories the mainstream media won't tell you.
You can share this story on social media: