Radioactive, but… 'safe'? Japan to dump Fukushima wastewater in Pacific despite objections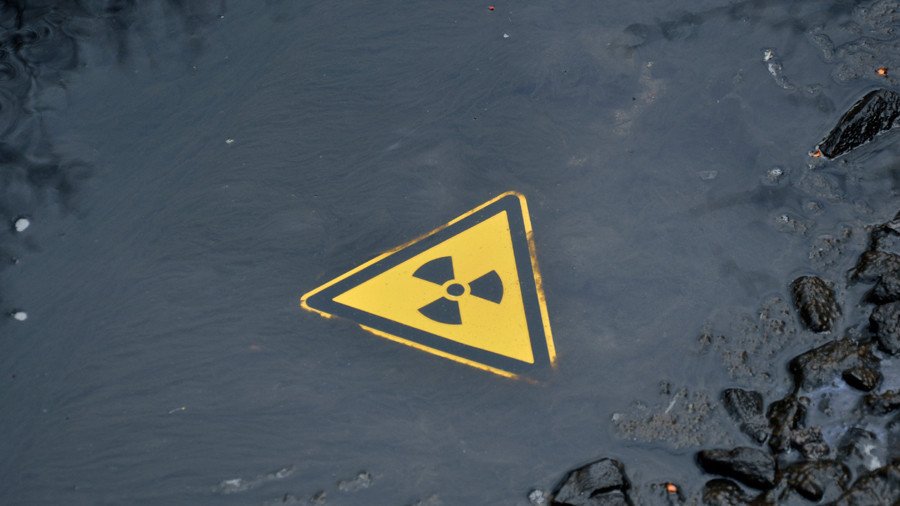 Running out of space to store water contaminated by fuel that escaped during the Fukushima meltdown, the Japanese government is preparing to release it into the Pacific Ocean – despite the presence of radioactive elements.
Currently, 1.09 million tons of contaminated water is stored in 900 tanks near the Dai-Ichi nuclear plant, which suffered a catastrophic release of fuel following an earthquake and tsunami in March 2011.
The government claims that radioactive material is being reduced to non-detectable levels through the Advanced Liquid Processing System procedure, but there is evidence that this process does not remove many radioactive elements, including antimony, cobalt, iodine, rhodium, ruthenium, strontium, and tellurium. Tepco, which operates the plant, admits the water contains tritium, but insist the levels are "safe."
READ MORE: Swimming robot 'little sunfish' to inspect crippled Fukushima plant (PHOTO, VIDEO)
The UK Telegraph has obtained documents from Japanese government sources indicating that authorities are aware ALPS, developed by Hitachi, is not actually eliminating radioactive elements to non-detectable levels. Tepco was forced last month to admit that 80 percent of the water still contains radioactive substances after local residents and fishermen protested plans to dispose of it in the ocean.
Tepco admits that 65,000 tons of ALPS-cleansed water retain more than 100 times the amount of strontium-90 legally permitted. Strontium-90 accumulates in teeth and bones and can cause leukemia and bone cancer.
Tritium, too, is not harmless, despite Tepco's assurances. According to nuclear specialist Shaun Burnie, beta particles of the element are more harmful than X-rays and gamma rays.
The government initially planned to release the contaminated water in 2016, but was surprised by the strength of local opposition. In March 2016, Tepco executives were charged with contributing to deaths and injuries in relation to the Fukushima meltdown after a judicial panel said they had ignored a 2008 internal report warning the plant could be struck by 15-meter waves in the event of a tsunami.
Think your friends would be interested? Share this story!
You can share this story on social media: