UK is trying to keep EU on a short leash despite Brexit – Lavrov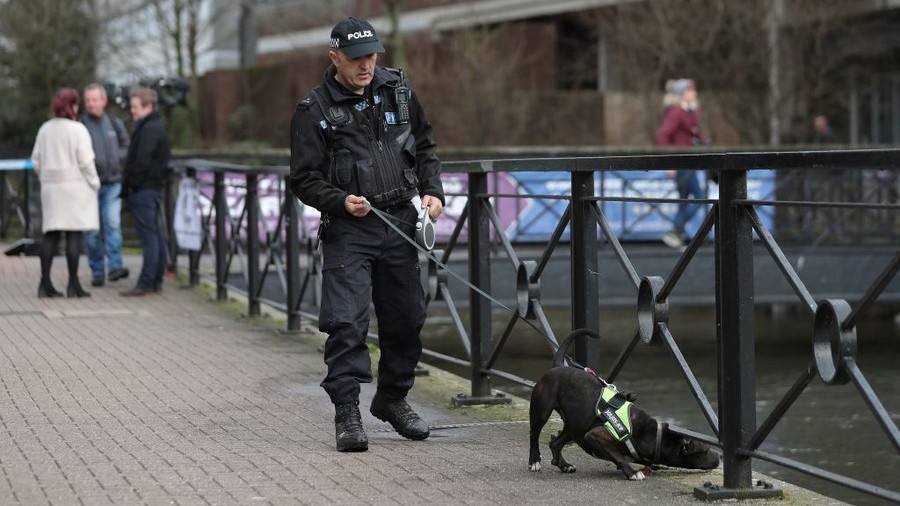 While the UK negotiates its divorce from the EU, it's still trying to keep the bloc on a short leash, to influence its policies towards Moscow and on other issues, Sergey Lavrov, Russia's Foreign Minister, has told Euronews.
The Foreign Minister called it a paradoxical situation that the UK, "a country that's leaving the EU, is frantically trying to influence the EU's policy towards Russia."
After groundlessly blaming Russia of the chemical poisoning of former double agent Sergei Skripal and his daughter Yulia in Salisbury in March, "the British persuaded not everybody, but many [countries] to expel our diplomats," Lavrov recalled. As another example, he talked about hair-trigger chemical weapons sanctions that were pushed by UK to be adopted in EU.
"And not only Russia, I think, regarding other international issues the British want to keep the EU on a short leash," he added. "How does it relate to the interests and dignity of the European Union isn't for me to judge."
Lavrov reiterated that Russia has addressed the UK on numerous occasions, offering cooperation in the Skripal case on the basis of bilateral and European Council conventions, but "received an official reply that the British government can't do that out of concern for national security."
"Everybody understands that it's just a dismissal," which is disrespectful not only towards the involved parties, but "to the British legal system as well," he said.
The FM added that the Chemical Weapons Convention, to which both Moscow and London are parties, states that when issues arise between members they are obliged to discuss them on bilateral basis, but "nothing of a kind was done" due to the British stance.
"In both English Law and Roman Law, in order to start proving his innocence, one must first be presented with specific charges," he said.
"We are being groundlessly told that Russia has 'highly likely' done something illegal in Salisbury; in Amesbury; in Catalonia. We are also accused of playing a sad role in Brexit, as well as other things. But there were no specific charges brought against us."
Lavrov noted that while the "western colleagues" boast that they have built a state based on a rule of law which the others should accept and replicate, it's only Russia that is "thoroughly observing its international obligations."
READ MORE: UK blocks replacement of diplomats after Novichok expulsions – Russian ambassador
"As soon as specific facts are presented [by Britain] we'll be ready to sit down and talk. The same goes for accusations of meddling in the US election," Lavrov pledged.
And, unlike London, Moscow has specific questions to put to the British government and "it's shameful to ignore them," Lavrov said.
"Where is Yulia Skripal and where is Sergei Skripal? We've been presented with the dead bodies of the cat, a hamster and a poor woman," he said, referring to Dawn Sturgess, the victim of Amesbury poisoning in June.
The whereabouts of Sergei and Yulia Skripal are unknown since it was reported in May that they managed to survive the poisoning and had left the Salisbury hospital. A relative of Yulia Skripal, who wanted to visit her in the UK, has been denied a British visa.
"It reminds me of some kind of farce. I don't want to diminish the importance the chemical weapons use issue, but if somebody wants to speculate on this… with the aim of uniting the European community against Russia then it's just shameful," Lavrov said.
Think your friends would be interested? Share this story!
You can share this story on social media: