Man plows tractor into cars on way to protest at Israeli embassy in Ankara, shot by police (PHOTOS)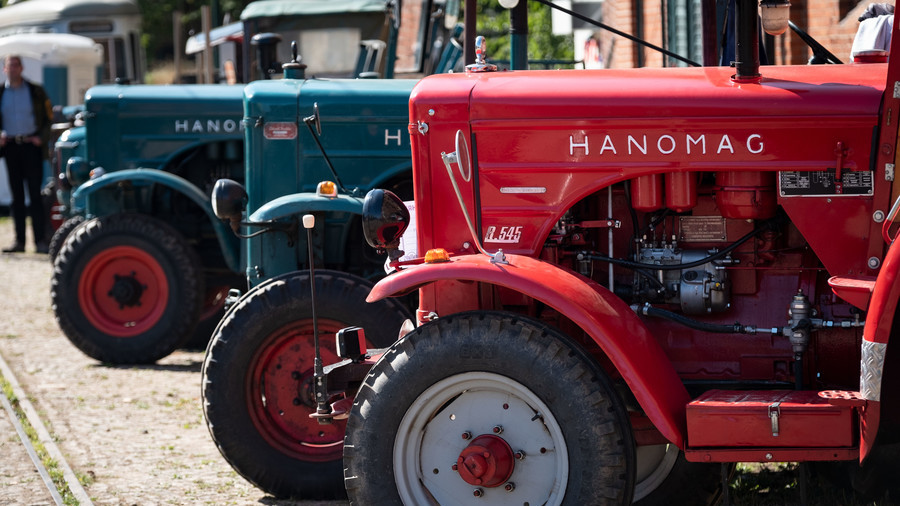 A man, who was allegedly driving his tractor to a protest at the Israeli Embassy in Ankara, was shot in the leg by police. Before he was apprehended, his rampage destroyed several nearby vehicles.
The 45-year old driver, identified as Aydın Sakarya, was apprehended by Turkish police while driving a tractor through central Ankara. Police shot him in the leg after he reportedly refused several commands to stop.
The apprehend man told police that he intended to drive his tractor to the Israeli embassy in order to stage a protest.
However, this report could not be immediately confirmed and an anonymous Israeli official said he believed the incident was not connected to the Israeli mission and the man was instead on his way to a Turkish ministry building.
"To the best of our knowledge this has nothing to do with the embassy. He was on his way to demonstrate outside a (Turkish) government ministry. The incident happened near the ambassador's residence, and not the embassy," the official said.
Photos of the incident published to social media show how the tractor left a trail of destruction as the driver crashed into and rolled over parked cars in a bid to outmaneuver police.
The incident marks the second day in a row Turkish security services have dealt with disturbances connected to embassies in the capital. On Monday, the road around the Iranian embassy was temporarily closed to traffic and vehicles searched after reports of an alleged bomb threat.
Think your friends would be interested? Share this story!