Air India flight attendant 'seriously injured' after falling off aircraft while closing door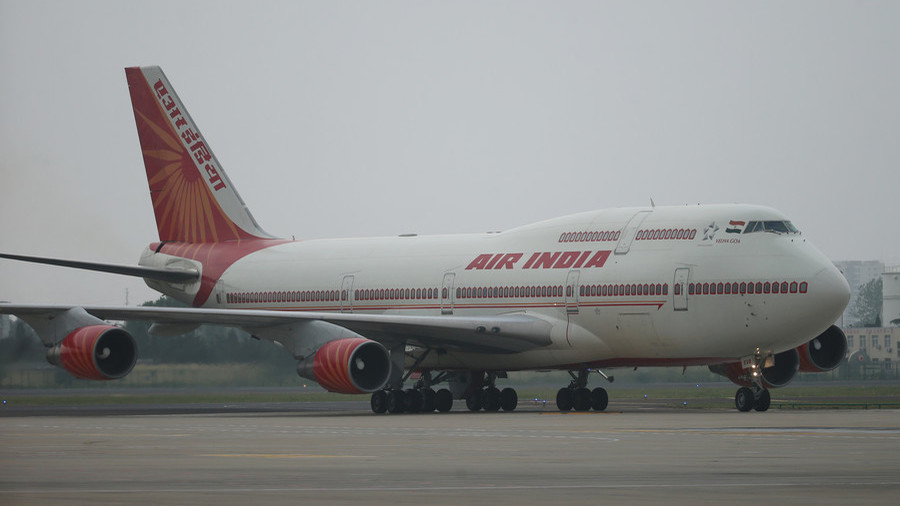 An Air India flight attendant was seriously injured after falling off an aircraft, readying to depart India's financial capital Mumbai, as she was closing the door before takeoff.
Harsha Lobo, 53, was performing her routine tasks on the New Delhi-bound flight for India's biggest international carrier on Monday morning. But, while closing the door, she fell off and landed on the tarmac below at the Chhatrapati Shivaji International Airport.
"In an unfortunate incident, one of our cabin crew, Harsha Lobo, fell down on the tarmac from the Boeing-777 aircraft door while closing it," the airline said in a statement.
It added the woman was injured and brought to Nanavati Hospital for "further treatment." The hospital confirmed a crew member with "serious injuries" had been taking in for treatment.
Lobo apparently suffered from leg and heel fractures as well as some soft tissue and spine damage, but is conscious and receiving treatment.
Indian airlines have repeatedly grabbed the headlines in the past month over a series of shortcomings at the hands of commercial airline staff.
It has not been a good few weeks for Indian aviation https://t.co/2bUUKTjteq What I've seen suggests failures in training and processes, something well within reach of airlines to fix.

— Joe (@joe_planet) October 15, 2018
This is the 3rd time that I read the article regarding Air India's incident.Those incidents occurred within a month.I'll add the airline to my unacceptable airline list.✈️#twinglishhttps://t.co/0FuGZn1lCu

— Takeshi Hayakawa (@PrimoFiume) October 15, 2018
An Air India plane with 130 passengers and six crew members on board took off last Friday from Trichy despite hitting an airport wall. Last month, passengers on a Jet Airways flight from Mumbai to Jaipur suffered nose and ear bleeding when the crew "forgot" to maintain cabin pressure.
If you like this story, share it with a friend!
You can share this story on social media: