Indian flight hits airport wall, takes off, returns to find HUGE hole in its hull (PHOTOS, VIDEOS)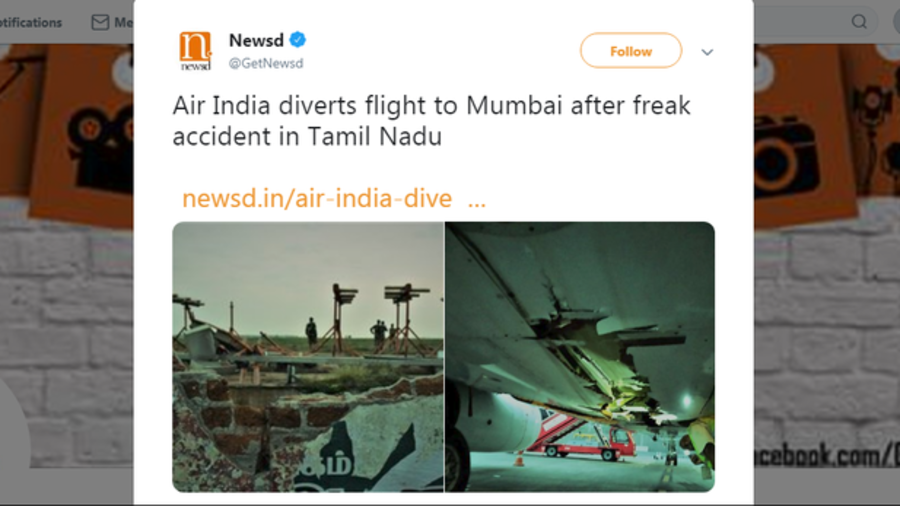 An Air India passenger plane made an emergency landing in Mumbai after hitting a wall during take-off, damaging the aircraft.
The airline, which is India's national carrier, said in a statement that the Boeing 737 aircraft took off from Trichy Airport in southern India early on Friday without noticing that it had hit the perimeter wall. Luckily, airport officials spotted the collision and contacted the plane's pilots.
The plane was then diverted to Mumbai, where it landed safely – although the aircraft sustained some damage.
The plane's two pilots have been suspended pending an investigation.
Photographs and videos show a chunk of the airport's nearly five-foot perimeter wall missing.
Other photographs show a sizable hole on the underside of the aircraft.
Like this story? Share it with a friend!