Mother battered by massive hailstones in heroic attempt to spare her baby (PHOTOS)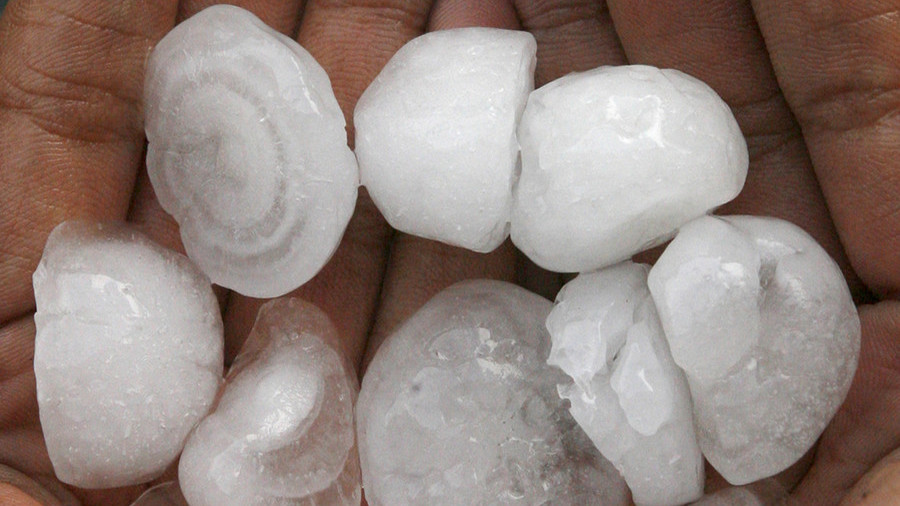 A Queensland mother was left covered in large bruises and cuts after she used her body to shield her four-month-old baby from a brutal hailstorm.
Fiona Simpson was driving to her home in Kingaroy, Queensland with her new baby and grandmother when an extreme storm hit on Thursday. She pulled over when driving conditions got bad, but had no idea just how bad things were going to get.
Simpson soon heard a loud bang and turned around to see what had happened. "All this rain starts coming in, and the back window where my daughter was was just open ... it's gone," she told ABC. The large hailstones had smashed through the window.
Simpson quickly jumped into the backseat and used her body to shelter her baby from the onslaught of large hailstones and rain. "I looked down and I could see she was screaming but I couldn't even hear her, that's how loud it was," she said.
Another window in the front of the car soon smashed, and Simpson's grandmother was exposed to the violent weather. She was left with one arm that was "shredded" and another that was black with bruising.
READ MORE: Hailstones as big as golf balls rain down in Russia's South (VIDEOS)
When the storm calmed, Simpson drove the car to a nearby house where she called for help. The ordeal left her with large bruises and cuts to much of her body.
As news of the scary incident spread, Simpson was hailed for being a hero. "I'm just a mum — you do anything you can to protect your child no matter what, even at your own expense and I would do it again," she said.
A supercell thunderstorm contains a mesocyclone, a deep, rotating updraft, and often carries hail. It swept through Queensland on Thursday and left destruction in its wake. Four people were injured, trees were snapped in half and many homes and sheds had their roofs ripped off.
Like this story? Share it with a friend!