Canada is 'concerned' with Khashoggi's fate but will sell arms to Saudis anyway – Trudeau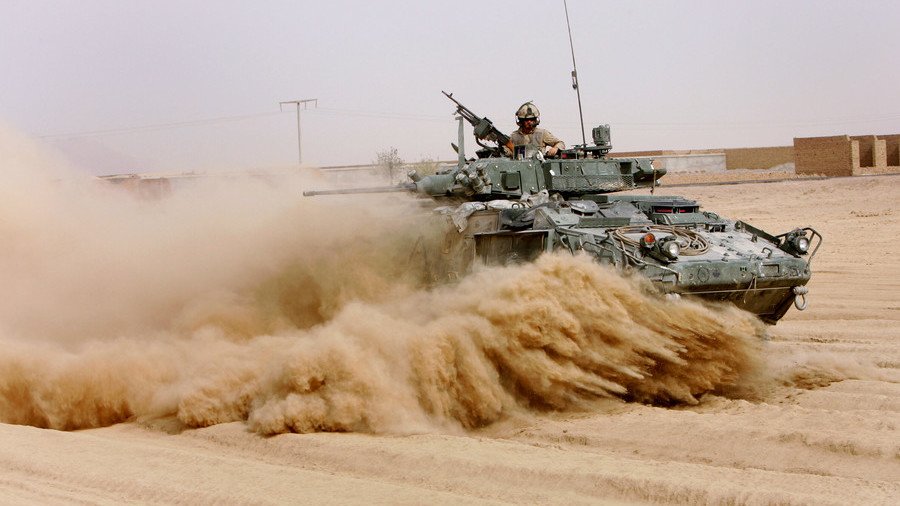 Ottawa will keep its $15bn arms deal with Riyadh despite concerns over Saudi involvement in the disappearance of dissident journalist Jamal Khashoggi and the diplomatic row over human rights, Prime Minister Trudeau said.
"We respected that contract," Canadian Prime Minister Justin Trudeau told reporters on Friday, adding that his cabinet has put forward measures to make the arms sales more transparent.
"We are making sure Canadians' expectations and laws are always being followed," he said.
The contract was signed in 2014 by the previous conservative government, and has since been upheld by Trudeau. The specifics of the sales were originally not disclosed by the parties.
According to documents obtained by CBC News last month, a Canadian company is to ship 742 LAV-6 light armored vehicles to Riyadh. The same outlet revealed in March that hundreds of the LAV-6s will be outfitted as "heavy assault" and "anti-tank" types.
Trudeau was forced to defend the deal amidst public outcry over the disappearance of prominent Saudi Arabia critic Jamal Khashoggi. He mysteriously vanished more than a week ago, and was last seen entering the Saudi Consulate in Istanbul, Turkey.
Turkish officials claim they have evidence that the journalist was secretly murdered by Saudi agents. Riyadh dismissed the allegations as "lies."

As concerns over Khashoggi grow, a number of foreign businesses have protested by cutting ties with the Saudis. Several companies and media giants, such as CNN and CNBC, have decided to boycott an upcoming high-profile investment event in the kingdom.
At Friday's briefing, the Canadian leader said the government has "serious concerns" over reports on the journalist's possible demise, but refused to comment further. He stated that the government will remain "clear and strong" in standing up for human rights around the globe.
READ MORE:All US presidents kowtow to Saudi Arabia – Trump is just honest about it (VIDEO)
Human rights campaigners and journalists have criticized Canada's approach to Saudi Arabia as inconsistent. They point out that the government doesn't mince words when attacking the kingdom's human rights record, but at the same time never waivers in its willingness to ship military hardware to Riyadh. Media reports have also strongly suggested that the Saudis might be using Canadian-made LAVs against civilians in Yemen.
Canada stuck to the arms deal even after becoming embroiled in a diplomatic spat with Riyadh in August. Foreign Minister Chrystia Freeland called on the kingdom to release two high-profile dissidents. In response, Saudi Arabia expelled the Canadian envoy. It then froze trade talks, cut academic ties, and suspended flights to Canada.
The Canadian position is a grave and unacceptable violation of the Kingdom's laws and procedures. In addition to violate the Kingdom's judiciary and a breach of the principle of sovereignty.🇸🇦

— نايف بن بندر السديري (@naif63_2) 6 августа 2018 г.
Very alarmed to learn that Samar Badawi, Raif Badawi's sister, has been imprisoned in Saudi Arabia. Canada stands together with the Badawi family in this difficult time, and we continue to strongly call for the release of both Raif and Samar Badawi.

— Chrystia Freeland (@cafreeland) August 2, 2018
Saudi Arabia remains the second-largest weapons importer in the world, and Western nations like Canada and the US are among its chief partners in the arms trade. Washington signed a $110-billion arms deal with the kingdom last year. President Donald Trump said the US will not cancel the agreement even if it is proven that the Saudis are complicit in Khashoggi's murder. He did, however, promise other forms of "severe punishment."


Like this story? Share it with a friend!
You can share this story on social media: