'You lie': Kiev under Hungarian fire after Ukrainian gov denies ties to 'death lists'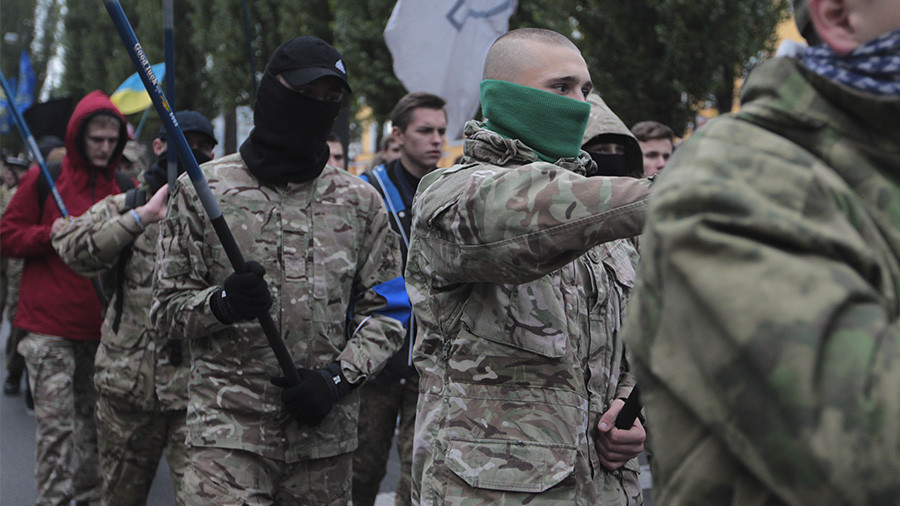 Ukraine's festering dispute with Hungary escalated after 'death lists' of Ukrainians, allegedly holding Hungarian citizenship, were published on a notorious Ukrainian witch-hunting website.
Ukraine technically forbids dual citizenship, but in practice tens of thousands of Ukrainians hold citizenships of other nations. Hungary's practice of offering its citizenship to ethnic Hungarians living in Ukraine is the source of a bitter row between Budapest and Kiev, which already resulted in expulsion of diplomats last week.
On Tuesday, the quarrel further escalated after a Ukrainian website, called Mirotvorets, published personal data of 313 Ukrainians, living in the Zakarpattia Region bordering Hungary, which the site claims are secretly and illegally Hungarian citizens.
Mirotvorets has a long record of doxing people, both public figures and common folk, whom its administration considers anti-Ukrainian. In 2016, it drew international criticism for publishing personal information about foreign journalists who received credentials, from the self-proclaimed authorities of rebel forces in eastern Ukraine, to cover the civil conflict. But its activities have mostly stayed under the radar of the international community.
The exposure of alleged Hungarian citizens outraged Budapest. The Hungarian Foreign Ministry on Wednesday summoned Ukrainian ambassador Liubov Nepop to explain the existence of what the Hungarians called "death lists" on Mirotvorets.
The accusation is actually not that far fetched, considering that some of the people targeted by the website were later killed. Writer Oles Buzina and politician Oleg Kalashnikov were both murdered a day apart in April 2015, after their home addresses were published by Mirotvorets, and Ukrainian officials are yet to solve those cases.
According to Hungarian State Secretary Levente Magyar, the Ukrainian ambassador said Kiev had nothing to do with Mirotvorets. She also disclaimed responsibility for an online petition, published by the website of the Ukrainian parliament, which calls for the mass deportation of ethnic Hungarians with dual citizenship living in Ukraine. The website has pre-moderation of petitions, so it would not have been published without an approval.
Hungary-Ukraine relations in a tailspin: this since Wed, Hu calls Ukr nationalist website list of Hu officials/dual citizens a 'death list'; petition with Ukr parliament calls for deportations, Hu foreign min Szijjarto called a Russian spy, Ukr troops buildup in border region https://t.co/nGG6jbuVOz

— Peter Murphy (@MurphyPeterN) October 12, 2018
The explanation apparently didn't satisfy Hungarian officials, since Foreign Minister Peter Szijjarto on Thursday accused Nepop of lying about Ukrainian government having nothing to do with the website.
The Hungarian minister, who was blacklisted by Mirotvorets last week for "statements addressing the President of Ukraine Petro Poroshenko about persecution of Hungarians" in Ukraine, said some of the personal details which the website published could not have been found in open sources and must have been provided by Ukrainian authorities.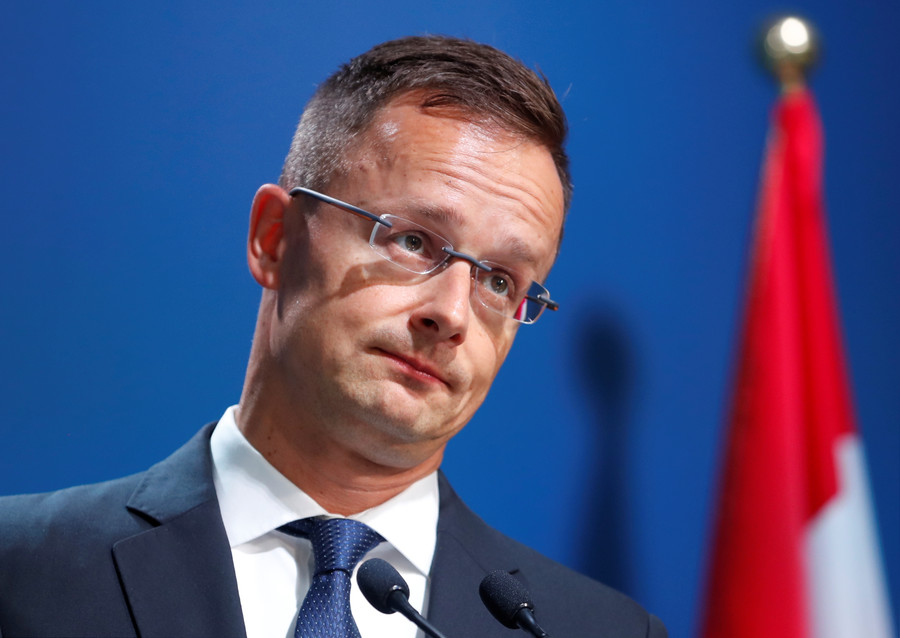 The connection between Mirotvorets and Ukraine's Interior Ministry is an open secret. The website was launched in 2014 by Anton Gerashchenko, an MP who served as an aide to interior minister at the time. Gerashchenko was heavily promoting the website in the Ukrainian media before the 2016 scandal involving the doxing of journalists. Another person involved with Mirotvorets is Georgy Tuka, who is currently Ukraine's minister for occupied territories and displaced persons.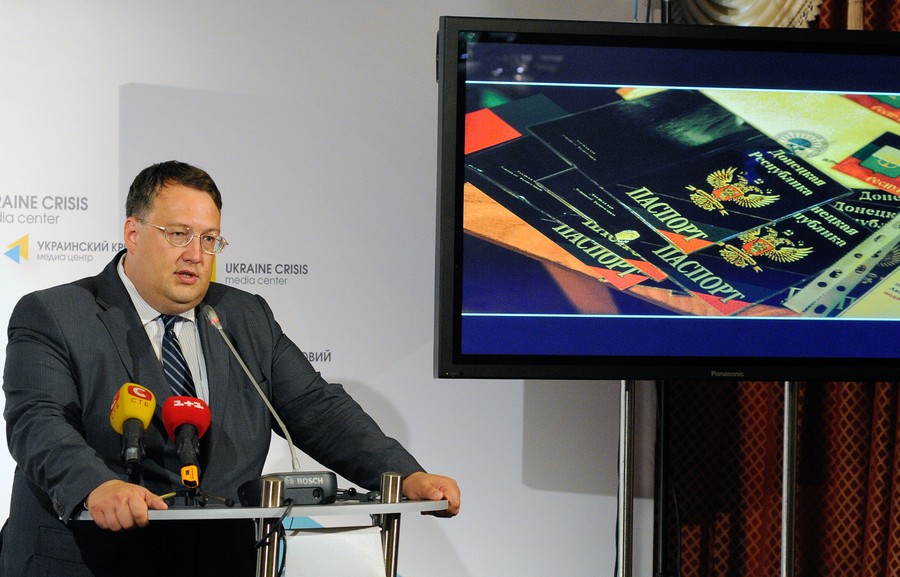 The website itself decided to double down on its Hungarian exposures and added about 200 more names to the list on Thursday. The administrators said it was done "on a request from the Hungarian foreign ministry."
The row between Hungary and Ukraine started last year after Kiev adopted a new education law, which greatly reduced the rights of ethnic minorities to be taught in their native language at school. The move angered several nation states, which have ethnic minorities living in Ukraine, including Russia, Poland, and Romania.
Hungary's reaction however was the strongest, as Budapest pledged to block Kiev's attempts to have closer relations with NATO, a policy which Ukraine wants to enshrine in its constitution. The diplomatic blockade has been in place ever since.
Think your friends would be interested? Share this story!