Greeks slam Bavarian minister for joking that Greece should still be under German rule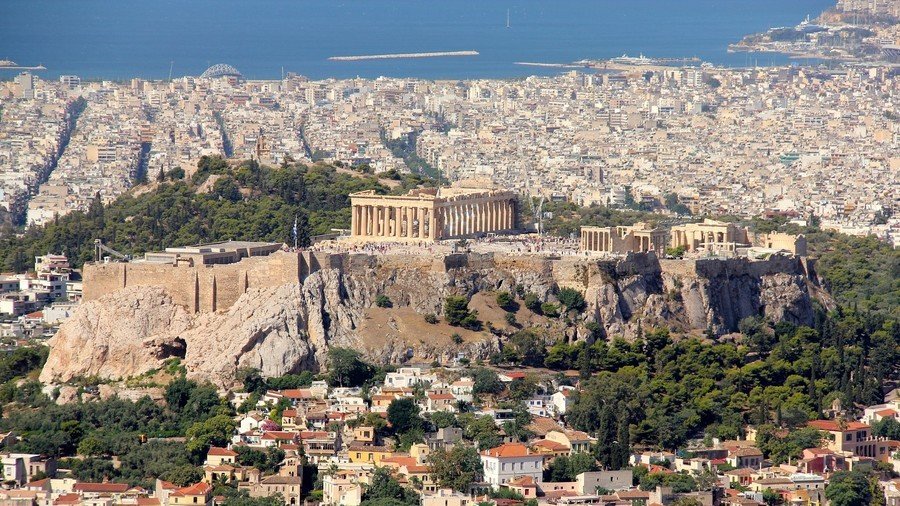 German interior minister Horst Seehofer, a proud Bavarian, said during a campaign speech that Greece would be in better shape if it were still ruled by Bavarians. His trademark German humor didn't go down well.
Speaking in the Bavarian city of Ingolstadt ahead of state elections, Seehofer told the crowd "the Bavarians ruled Greece for a time. Maybe it would have been better had it not been temporary."
Greece was briefly ruled by Otto of Bavaria, son of King Ludwig I, in the 19th Century. His rule was short lived, and Otto imposed heavy taxes on the Greeks, while failing to alleviate Greece's endemic poverty. After an assassination attempt on the queen, Otto fled and died in exile in Bavaria in 1867.
Since then, Greco-German relations have been rocky to say the least. Brutal occupation by the Nazis in the 1940s was followed by German-led economic austerity in recent years, leaving Greece in debt and once again a thrall to Germany.
Seehofer's 'joke' got a few chuckles from the home crowd, but was noticed by former Greek Finance Minister Yanis Varoufakis, who responded with a line from a 19th Century German poem, used as a campaign slogan by Kaiser Wilhelm and the Nazis: "Many already believed 'The German spirit will heal the world' and they were always wrong."
Others weighed in, with one saying "You can kick Nazism out of a German, but never his sense of occupation."
Clearly ill-suited to a career in comedy, even by German standards, Seehofer's CSU party – a sister party to Chancellor Angela Merkel's CDU – will square up against the Social Democrats, the right-wing Alternative for Germany (AfD) and a handful of left-wing parties on Sunday, when Bavarians go to the polls.
The CSU are leading all opinion polls by between 15 and 30 points in this staunchly conservative state.
Think your friends would be interested? Share this story!
You can share this story on social media: