Turkish authorities to search Saudi consulate after dissident journalist vanishes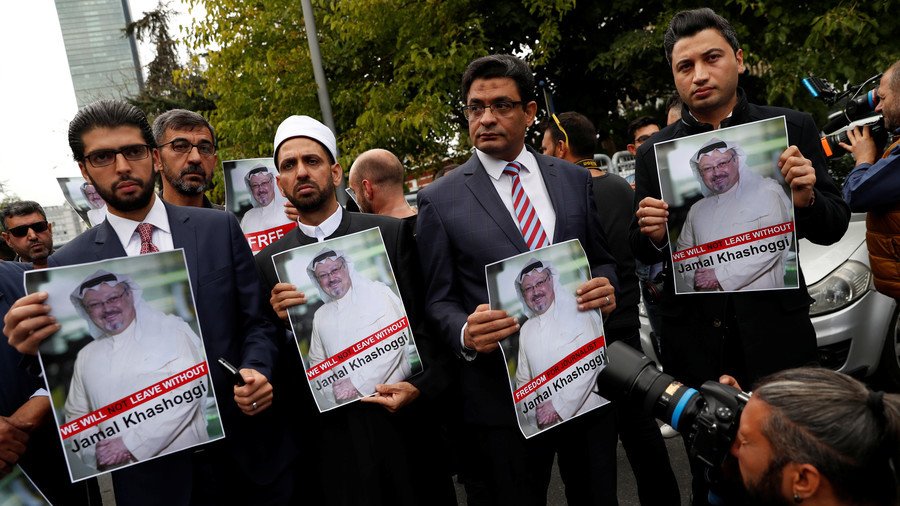 Turkish authorities have been given access to search Saudi Arabia's consulate in Istanbul as part of an investigation into a missing dissident journalist. Jamal Khashoggi has not been seen since he entered the building last week.
Khashoggi, a progressive journalist who left Saudi Arabia last year, is feared dead by Turkish authorities, who claim he never left the consulate after going in last Tuesday on an administrative errand.
The Saudis have called the allegations "baseless," insisting Khashoggi left the building through an exit that wasn't the main building. However, they have failed to provide any proof that the journalist left.
Earlier Tuesday morning, Turkish Foreign Ministry spokesman, Hami Aksoy, said the Saudis had confirmed they were "open to cooperation" and would allow the consulate building to be searched. Turkey had been seeking answers ever since they first summoned Riyadh's envoy to the ministry on Wednesday.
Khashoggi, who fled Saudi Arabia last year to go into self-imposed exile in the US, had long been critical of the Saudi regime. Writing as a columnist for the Washington Post, articles took aim at the country's conduct in Yemen's civil war, and the crushing of political dissent at home by heir apparent Crown Prince Mohammed bin Salman.
The journalist was visiting the consulate in Istanbul to get documents which show he has divorced his wife so that he could go ahead with marrying his Turkish fiancee.
Like this story? Share it with a friend!
You can share this story on social media: