Doing it Duterte-style: Bangladesh approves death penalty for drug offenses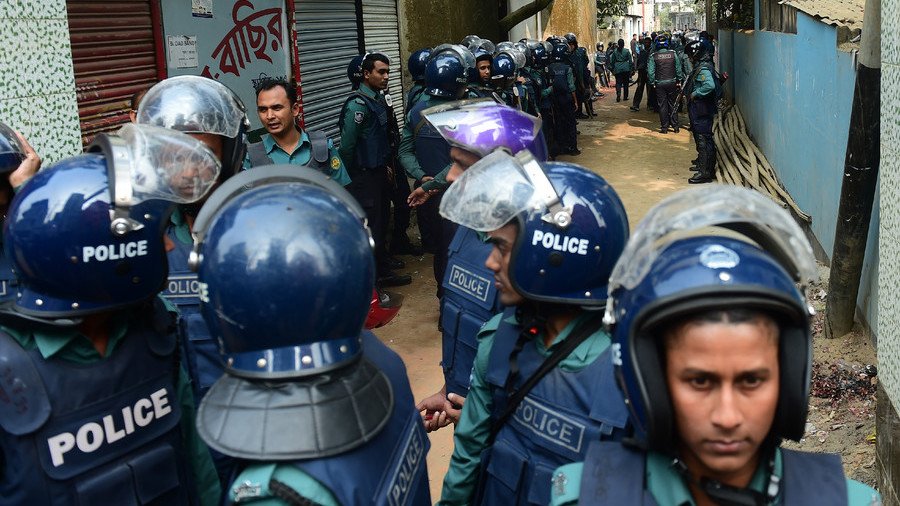 The production, smuggling, sale, and use of methamphetamines will be punishable by death in Bangladesh, which has followed the Philippines' Duterte and launched a brutal war on drugs that has seen more than 200 killed since May.
The draft law, approved by the government on Monday, defined methamphetamines, which are called 'yaba' in the country, and other drugs, referred to as 'shisha', as narcotic substances for the first time in Bangladesh's history.
The amended Narcotics Control Act calls for "the death sentence as maximum punishment for producing, smuggling, distribution and use of more than 5 gm of 'yaba,'" Mohammad Shafiul Alam, cabinet secretary, told journalists.
Offenses dealing with smaller quantities of methamphetamines would carry a maximum prison sentence of five years, he added.
Alam said the draft legislation "has been adjusted in line with the other international anti-narcotics laws." Other offences that carry capital punishment include mutiny, murder, and kidnapping.
The secretary insisted that the harsh measures were required because "yaba has spread across Bangladesh in a massive scale in recent times." Authorities blame the influx of Rohingya minority refugees from neighboring Myanmar for the rise in sale of methamphetamines, as people can't find jobs and resort to crime.
The large scale anti-drug campaign, launched by Bangladesh's prime minister, Sheikh Hasina, has drawn sharp criticism from local and international human rights groups.
The authorities are accused of applying excessive force, extrajudicial killings, and using the campaign to eliminate political opposition.
Dhaka-based human rights group Odhikar claims that in a third of the killings that it recorded, the suspects were detained before being executed. Relatives of many of those killed say that they were activists who had nothing to do with drugs.
READ MORE: 'My only sin is the extrajudicial killings': Duterte's strange 'confession' dismissed as 'playful'
Hasina's government denies the accusations and says the measures are supported by the population, and the authorities insist that those killed were criminals, gunned down in shootouts with the police.
Human Rights Watch earlier urged Bangladesh to suspend its "deadly war on drugs," saying that the "large number of deaths creates fear of Duterte model."
Rodrigo Duterte became the president of the Philippines two years ago and swiftly launched a massive crackdown on drugs, with Human Rights Watch claiming that more than 12,000 have been killed by police or "unidentified gunmen" since then.
The Philippines leader has denied all accusations, saying that law enforcement only uses force in self-defense.
READ MORE: Sri Lanka to reinstate death penalty in anti-drug war 'inspired' by Philippines' Duterte
In July, Duterte's example also prompted Sri Lanka to reinstate capital punishment after a 40-year moratorium for drug dealers, who continued coordinating criminal activities from behind bars.
Think your friends would be interested? Share this story!
You can share this story on social media: