Trump of the Tropics: RT takes a look at Brazil's top presidential candidate (VIDEO)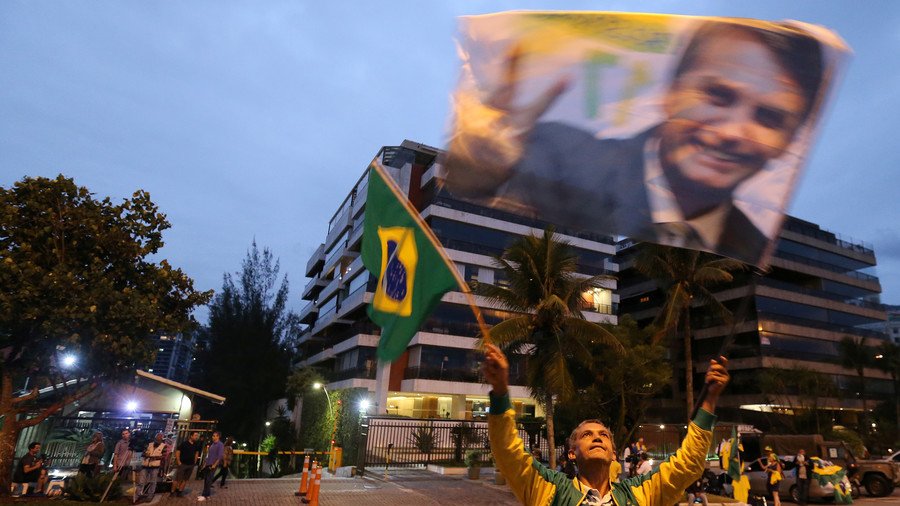 Trump might soon find himself with closer ties to Brazil – and a new best friend. That is, if the 'Trump of the Tropics' wins the country's election, which he's expected to do.
The similarities between Trump and Jair Bolsonaro are almost too plentiful to believe. From their outspoken personalities to their affinity for firearms, they seem to be two peas in a pod. And their supporters are also in line with each another, due to the candidates' outspoken and often politically incorrect rhetoric.
"Bolsonaro says what everybody wants to say but doesn't have the courage to say. That's why I'm voting for him," one supporter told RT. But of course, for all of his supporters, there's a large and vocal group of people who can't stand him – yet another similarity he has with Trump.
The emphatic politician, however, has a rather good chance to win the election, as Brazilians just want change, local journalist Igor Gielow told RT.
"The population is fed up with corruption, the population is fed up with the economic crisis and a crisis of representation of the traditional parties… people really don't care about what he actually thinks about gay people or minorities or human rights. They really want a change and he embodies this change."
Bolsonaro is currently topping the polls with well over 30 percent of the intended votes in Sunday's election, according to a Datafolha poll released Thursday. Fernando Haddad from the left-wing Workers' Party is placed second, expected to get around 22 percent of the votes. Ciro Gomes of the Democratic Labour Party follows in third, with Geraldo Alckmin (Brazilian Social Democracy Party) and Marina Silva (Sustainability Network) taking the last two spots in the polls, respectively.
Like this story? Share it with a friend!
You can share this story on social media: