'Russian hackers' mania spreads: Germany joins accusations against Moscow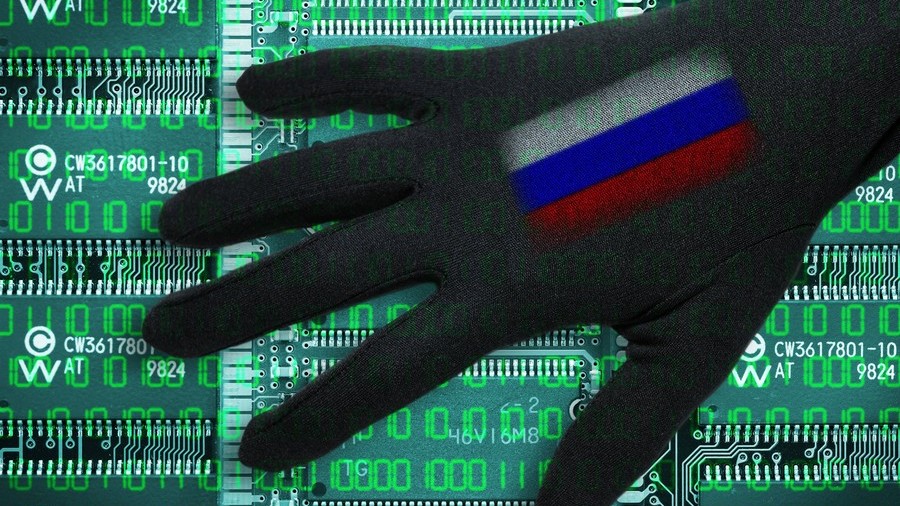 Berlin has joined the accusatory chorus of Western countries claiming that it was "almost certain" that Russian military intelligence was behind the activities of the elusive Fancy Bear hacker group.
A day late for the party, Berlin has joined the barrage of accusations against Moscow, which – supposedly – "hacked" virtually everything.
"We have full confidence in the assessment of the British and Dutch authorities," government spokesman Steffen Seibert said on Friday.
On Thursday, the UK and the Netherlands claimed that Russian state hackers were behind the attacks on the World Anti-Doping Agency (WADA), the Organization for the Prohibition of Chemical Weapons (OPCW) and other institutions.
The US, in turn, indicted seven "GRU operatives" for a series of alleged hacks, while Canada blamed Moscow for waging "malicious cyber-operations."
"The government is also almost certain that the Russian GRU secret service is behind the APT28 campaign," Seibert added.
The so-called APT28 hacker group, also known as Fancy Bear, has been repeatedly accused of having connections, or even being a unit of Russian intelligence. While little evidence is available to back up the bold claims, the main argument is that the group supposedly targets only those states and institutions which the Russian government doesn't like.
It's not the first time when Berlin has accused the Kremlin of waging massive hacking campaigns. The idea that Moscow might wish to tamper with the electoral process in Germany was first voiced by Chancellor Angela Merkel in November 2016.
"We already know that we have to deal with reports from Russia, also with cyber-attacks from Russian sources or even with the reports from which we are confronted to some extent with false information," Merkel said at the time.
The government claims, however, were challenged in parliament, with an MP demanding some evidence to back up the accusations. In December 2016, Berlin was forced to admit that no solid evidence of such activities existed.
German intelligence has also claimed that the elusive "Russian hackers" carried out numerous "cyberattacks on the German Bundestag" over the past years. Then-chief of the German state security agency (BfV), Hans-Georg Maassen, however, admitted in September 2017, that it was "almost impossible for the intelligence services to find irrefutable evidence that Russia, for example, was behind the cyber-attacks on the Bundestag."
Ahead of the 2017 general election, however, German spies sounded the alarm over imminent "Russian meddling" again. This summer, Berlin admitted it observed "a decline in Russian cyber activity possibly connected to the election." While German spies did not bother to provide even a speck of evidence to pin this "activity" on Russia, they were not shy to give themselves a pat on the back, claiming that the said "decline" was a result of their efforts.
Like this story? Share it with a friend!
You can share this story on social media: