Russia to supply India with 5 S-400 systems, defying Washington sanctions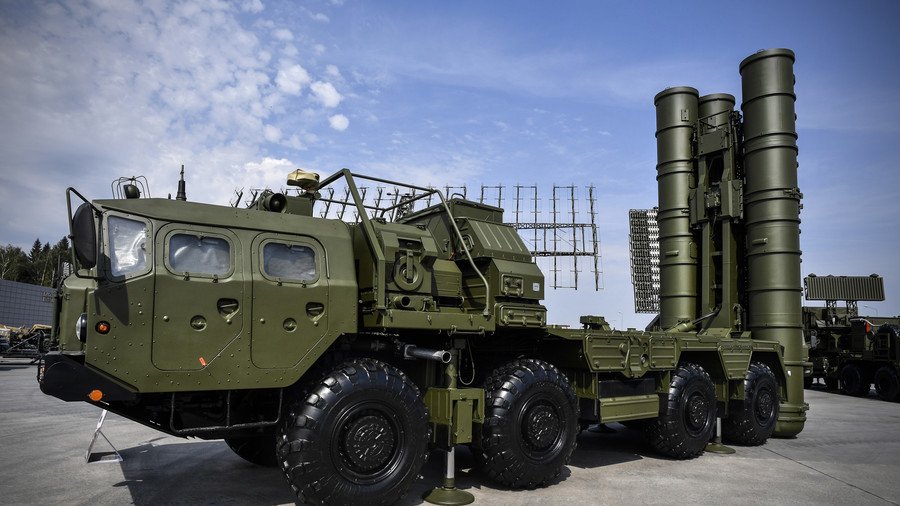 A contract for the delivery of five S-400 systems, one of Russia's most advanced anti-aircraft weapons, has been signed between Moscow and New Delhi, the Kremlin has confirmed.
India signed a $5.43 billion deal to purchase five advanced S-400 surface-to-air missile systems from Russia, defying threats of potential sanctions from Washington.
The deal was finalized after Indian Prime Minister Narendra Modi concluded a summit with Russian President Vladimir Putin in New Delhi.
The advanced air defense system can defend against different kinds of cruise and ballistic missiles. China was the first foreign nation to purchase S-400 systems.
With its S-400 purchase, India now risks being sanctioned under Washington's Countering America's Adversaries Through Sanctions Act (CAATSA), which targets countries that purchase arms from Russia.
During a joint media conference after their meeting, Putin said that Russia would work with India to boost bilateral cooperation in the United Nations, Shanghai Cooperation Organization (SCO) and G20.
The Russian leader also said both nations would coordinate counter-terrorism efforts. Modi noted that both countries support a multipolar world.
The two leaders also signed a deal on space cooperation. Modi said during the joint press conference that he hoped Russia would help India develop its space program. The Indian leader recently announced that he aims to send astronauts into space by 2022.
Putin stated during the press conference that they had discussed regional security issues, including counter-terrorism efforts in Syria, as well as the status of the Iran nuclear deal.
Modi hailed his country's close ties to Moscow, saying that Russia has always "stood shoulder-to-shoulder with India in the energy sector and our goals."
Think your friends would be interested? Share this story!
You can share this story on social media: