Ambitious space deals signed, India asks Russia for help with its first-ever manned mission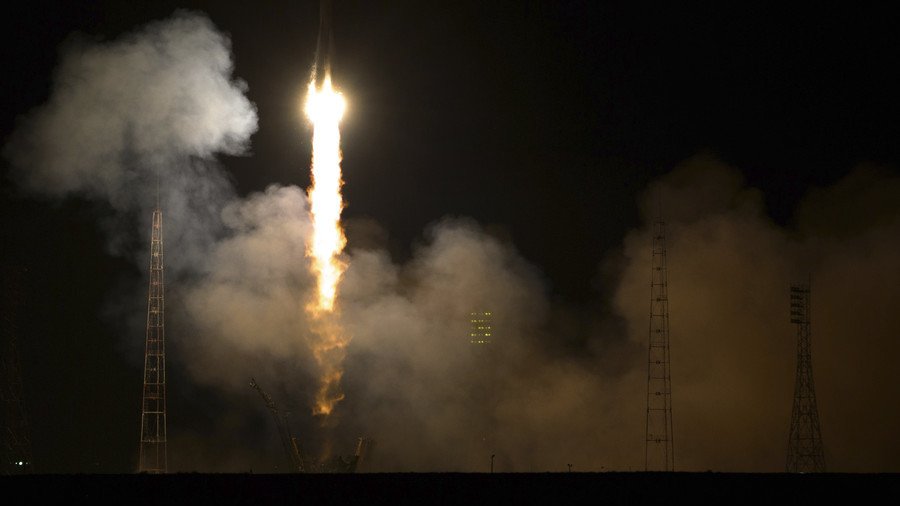 Russia and India have agreed to develop landmark projects in space. New Delhi also requested Moscow to cooperate in its first-ever mission to send a man into space which is scheduled for 2022.
The deal, signed on Friday, concerns a manned space program and the development of cooperation in the sphere of navigation systems, Roscosmos head Dmitry Rogozin revealed.
India is creating its own navigation system, like GPS or Russian GLONASS. The new agreement implies that an Indian monitoring station for such a system will be built near the Russian city of Novosibirsk in Siberia.
READ MORE: Signing S-400 deal & defying US: Putin heads to New Delhi to meet Indian PM
New Delhi also asked Moscow for help with its own space launch project in 2022. The ambitious deadline – 2022 – was set earlier by Indian Prime Minister Narendra Modi who wanted to celebrate the 75th anniversary of Indian independence from British colonial rule.
The Gaganyaan spacecraft, designed to carry three people, will be placed in a low earth orbit of 300-400 km (186-248 miles).
So far, Rakesh Sharma remains the only Indian to travel to space. He flew aboard the Soviet Soyuz rocket to the Salyut orbital station in 1984. Independently, the country which launched many unmanned missions didn't send a man into space.
President Putin and PM Modi are set to sign over 20 documents in all. Later on Friday, they signed the hugely-anticipated S-400 Triumf deal. India agreed to buy the most sophisticated Russian air defense system available on the market for more than $5 billion.
Think your friends would be interested? Share this story!
You can share this story on social media: