'If it's cancer, it's cancer': Duterte admits his health 'got worse', awaits screening results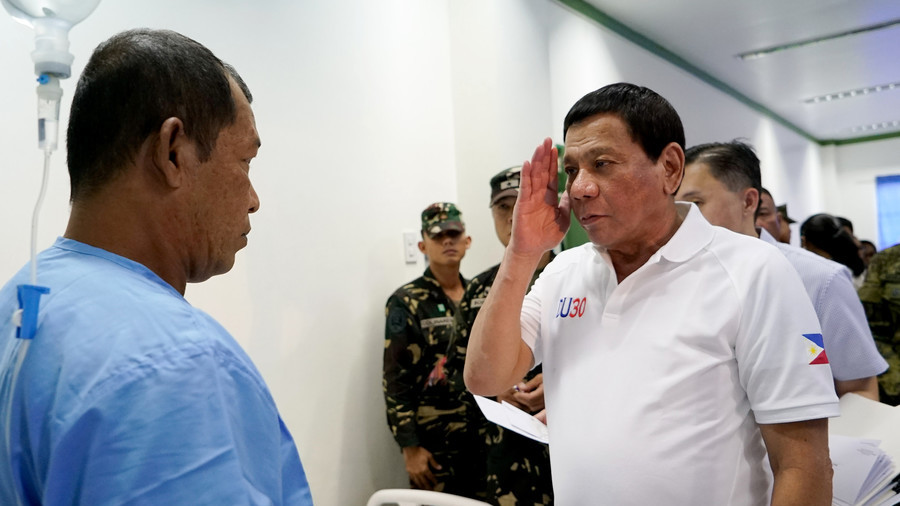 Philippines leader Rodrigo Duterte has acknowledged that his health has deteriorated and that he has undergone a colonoscopy and endoscopy, fearing it could be cancer.
Three weeks after having his digestive tract as well as his colon examined, the 73-year-old President of the Philippines said that he had to take additional tests this week to see if he has any tumors in his body. Noting that he is still awaiting medical test results, the controversial leader hinted that his esophageal condition may have worsened.
"I ignored it, I didn't stop drinking... So it got worse," Duterte said during a speech in Manila. "I don't know where I'm now physically."
'My only sin is the extrajudicial killings': Duterte's strange 'confession' dismissed as 'playful'
"But I will tell you if it's cancer, it's cancer," he stressed late Thursday in a mixture of Tagalog and English. "And if it's third stage, no more treatment. I will not prolong my agony in this office or anywhere."
Duterte became the oldest person to take on the nation's highest office in June of 2016. While repeated rumors have surfaced about his health after he skipped a few public events, the government has so far been quick to dispel them.
Think your friends would be interested? Share this story!
You can share this story on social media: