'Near collision': Leaked photos show Chinese ship chasing away US destroyer in South China Sea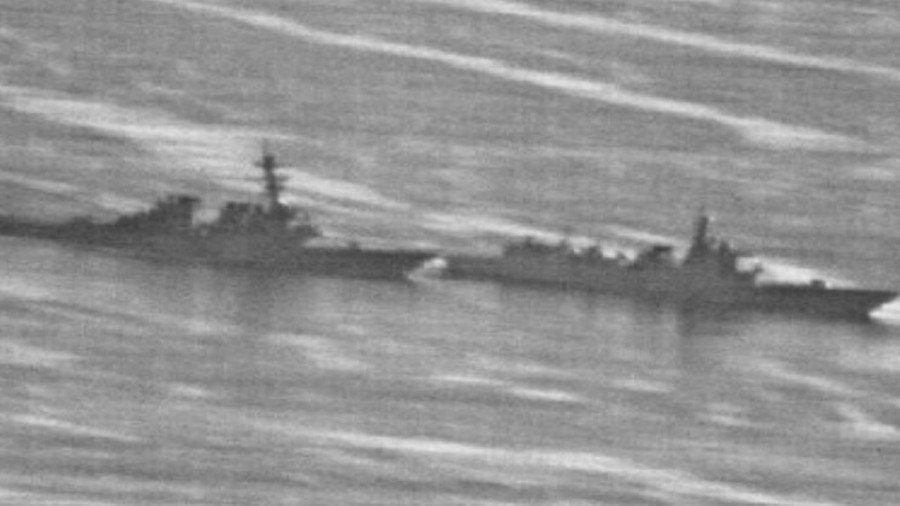 Four photos apparently depicting the moment a Chinese destroyer had a close encounter with USS Decatur in the South China Sea have surfaced online, showing the blockbuster 'near collision' encounter of the two navies.
The US Navy pictures, obtained by gCaptain website and authenticated by a naval source to Stars and Stripes, depict the tense encounter of the Arleigh Burke-class destroyer with the Chinese destroyer Lanzhou (170) off the Spratly Islands last Sunday.
In the sequence of pictures, the USS Decatur, pictured on the left, is seen next to the Chinese Warship that was dispatched by Beijing to chase the US vessel into neutral waters and away from the Gaven Reefs, which are claimed by China.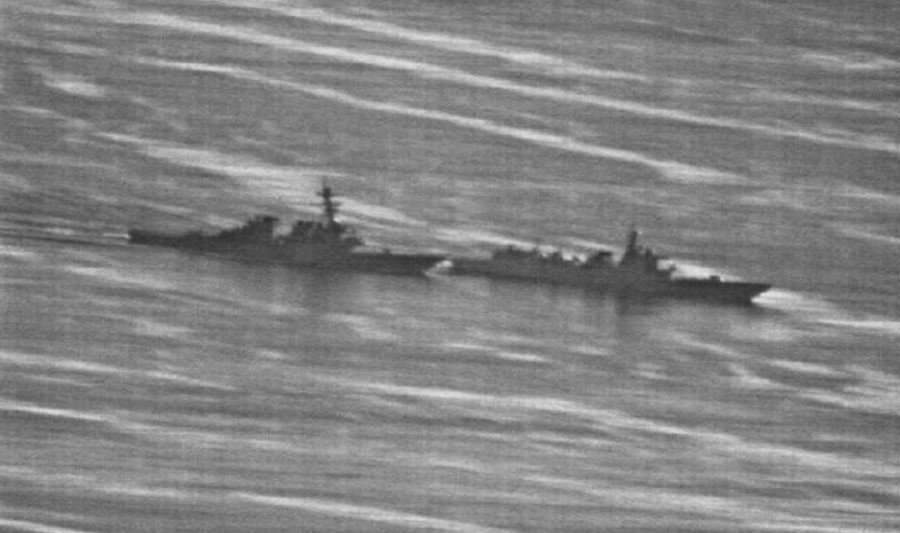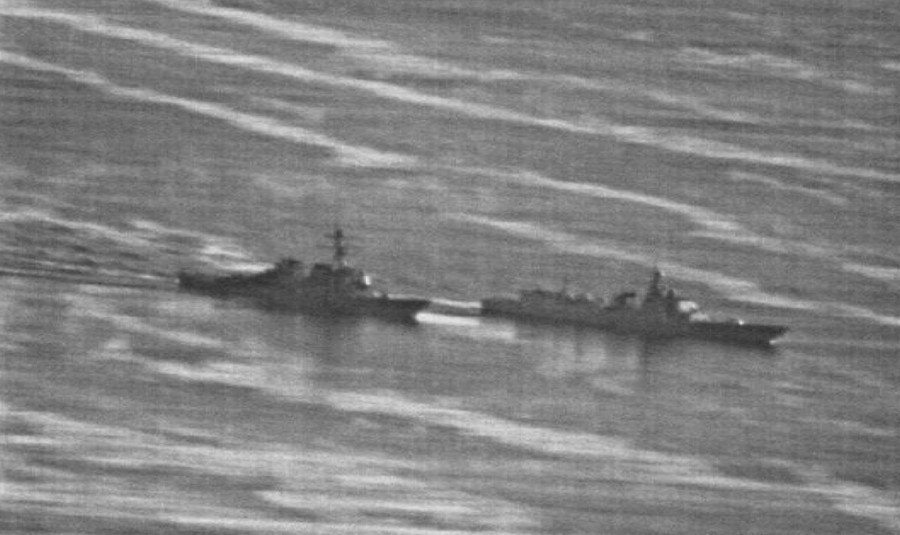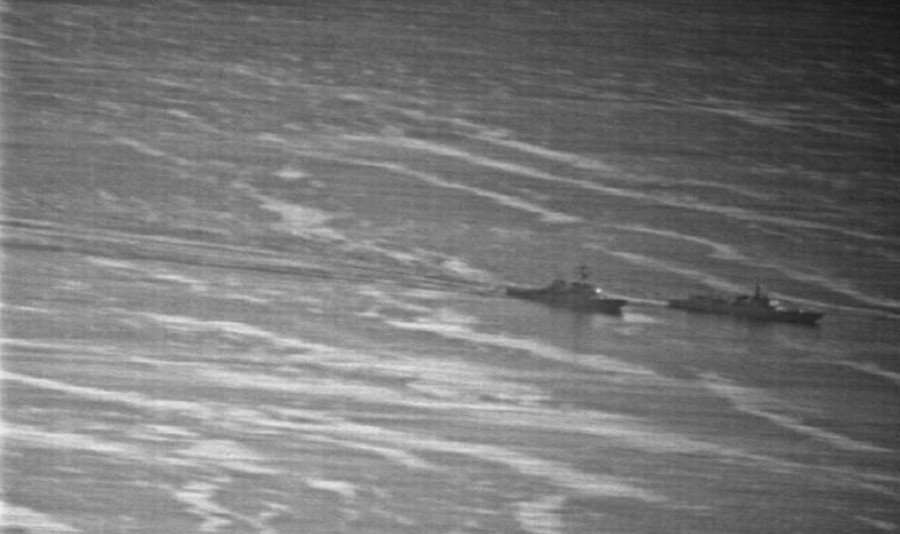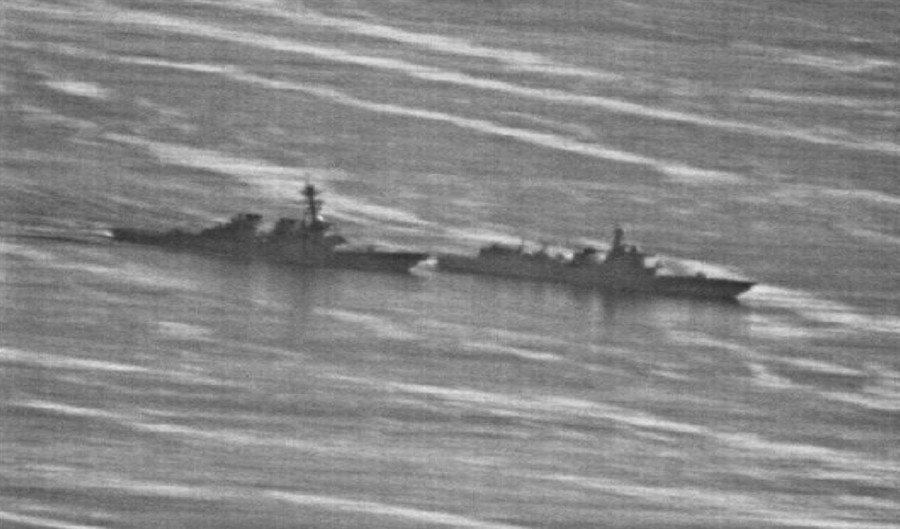 The Lanzhou, pictured on the right, does seem to approach "within 45 yards" of the American ship, as the American Navy has claimed earlier this week. One of the four black and white pictures also shows the USS Decatur maneuvering to avoid a collision.
'Maneuvered to prevent collision': Chinese destroyer chases USS Decatur in South China Sea
While Beijing did not acknowledge the exact distance its destroyer closed in on its counterpart, or the tactics used to chase it away, both the Foreign Ministry and the DoD slammed the US for the violation and abuse of the 'freedom of navigation' principle on the high seas. China justified what the US termed as "aggressive maneuvers" as "defense duties" aimed at protecting the country's sovereignty. "We strongly urge the US to immediately correct its mistakes and stop such provocative actions so as not to damage Sino-US relations," the Chinese Foreign Ministry stressed.
The resource-rich South China Sea is the subject of conflicting and overlapping claims by a number of countries, including China, Vietnam, the Philippines, Indonesia, Malaysia and Brunei. The US has been sending its vessels and aircraft to carry out patrol missions in the disputed area, repeatedly causing outcries from Beijing. The US disregard of China's claims over the disputed waters, through which trillions of dollars-worth of trade passes annually, is being demonstrated amid unprecedented tensions between the world's two largest economies.
If you like this story, share it with a friend!
You can share this story on social media: