CCTV footage shows 2 military transport planes' bizarre collision at Khartoum airport (VIDEO)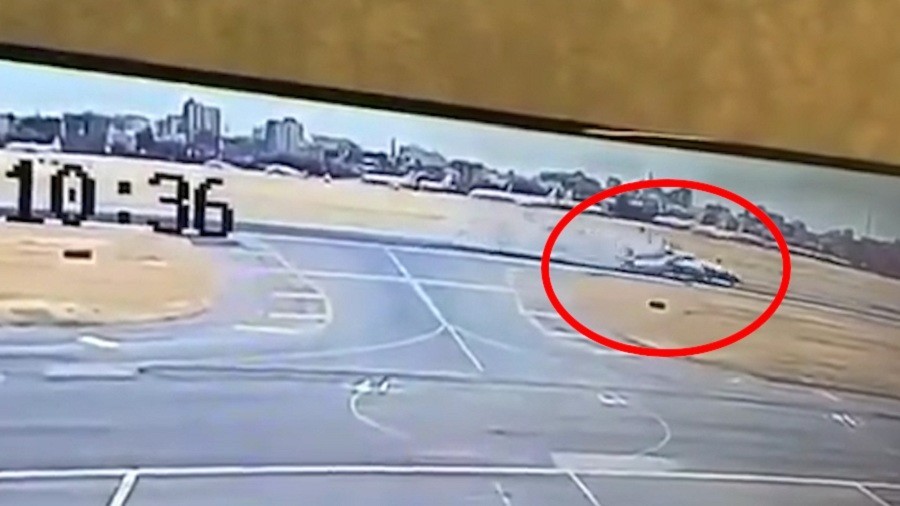 Two military transport aircraft have been destroyed in a ground collision at Khartoum International Airport, Sudan. The accident was captured on CCTV.
CCTV footage shows two Sudanese military cargo planes – an Antonov 30 and Antonov 32 – landing on the same runway. Unable to avoid each other, one of the planes clips the tail of the other. Firefighters quickly arrived at the scene to extinguish the resulting blaze, Khaleej Times reported. There are currently no reported casualties.
Photographs of the aftermath show the two planes badly damaged, with one nearly torn in half. The airport has been closed until further notice.
Like this story? Share it with a friend!