Hundreds stranded in Baltic Sea after 'blast' & fire on ferry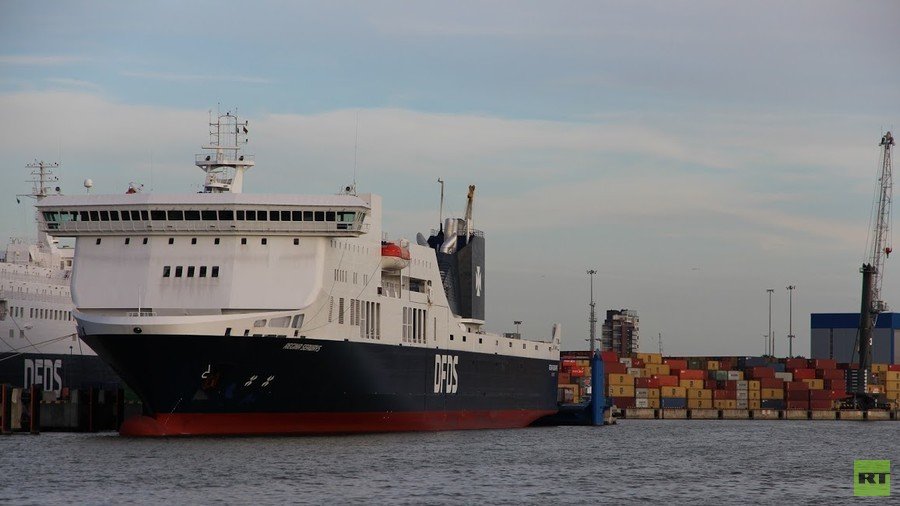 An explosion has caused a fire on a passenger ferry off the coast of the Russian city of Kaliningrad. None of the 335 people on board has been injured, but the vessel remains drifting at sea.
The Regina Seaways ferry carrying 298 passengers and 37 crew members on board was sailing from Germany's Kiel to Lithuania's Klaipeda on Tuesday when a "technical failure" occurred, the vessel's operator DFDS said.
The Denmark-based company says the situation is under control, no one was injured, there is no threat to the lives of its passengers. The fire has now been extinguished, rescuers confirmed.
The vessel was sailing in international waters, some 135km from Kaliningrad, a Russian exclave between Poland and Lithuania. The engines of the ferry have been turned off and it is currently drifting as it waits for help.
The Russian Baltic fleet and number of Lithuanian vessels are on their way to the ferry, along with helicopters from both countries. It may take rescuers several hours to reach the area.
Think your friends would be interested? Share this story!
You can share this story on social media: