US threatens N. Korea with 'increasing pressure,' says sanctions must 'continue vigorously'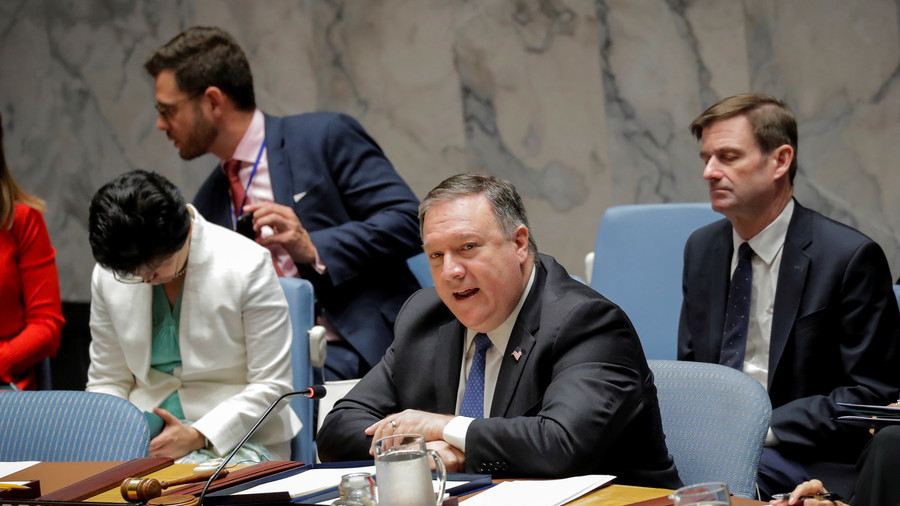 Stern US rhetoric has again been heard at the UN General Assembly, with Secretary of State Mike Pompeo warning that North Korean sanctions must "continue vigorously," while threatening Pyongyang with "isolation" if it misbehaves.
Speaking at the United Nations Security Council on Thursday, Pompeo said that if Pyongyang strays from the path of diplomacy and denuclearization, it will "inevitably lead to ever-increasing isolation and pressure."
He went on to stress that the enforcement of sanctions against North Korea "must continue vigorously and without fail until we realize the fully, final, verified denuclearization."
Those comments come just two days after US President Donald Trump hailed his meeting with North Korean Kim Jong-un in Singapore in June, and thanked the leader for his "courage" and the "steps he has taken" following that summit. He noted, however, that much work remains to be done.
Trump also said on Tuesday that more talks with Kim are expected "pretty soon." During talks with South Korean President Moon Jae-in, the US leader also had some nice words for the man he once branded "a madman."
The North Korean leader is in fact "really very open and terrific, frankly. I think he wants to see something happen," Trump said.
On the heels of Pompeo's tough talk, Russian Foreign Minister Sergey Lavrov said that Pyongyang's steps towards nuclear disarmament should results in an easing of sanctions. Instead of tightening the screws on North Korea, the country needs to be awarded with something in return for its gradual denuclearization, he insisted.
Like this story? Share it with a friend!
You can share this story on social media: