VP Mike Pence heads US campaign against anti-imperialist Latin American govts – Evo Morales to RT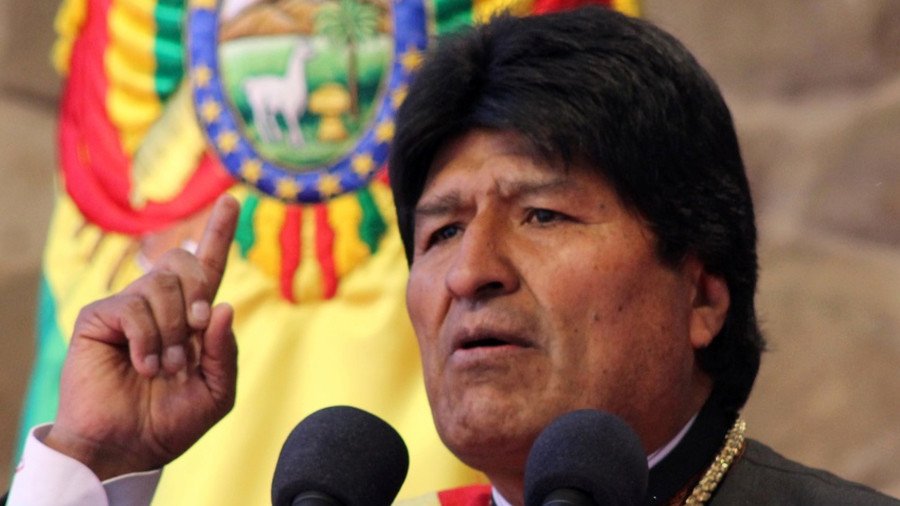 The US has switched from military coups and now effects regime changes through courts and parliaments, to deal with dissident Latin American leaders and claim their countries' oil, Bolivian President Evo Morales has told RT.
"There are some serious problems in Latin America. In Argentina, Brazil and Ecuador, the presidents, who used to be the guarantors of the sovereignty and dignity of the people, are now being subjected to political persecution," Morales said.
He was referring to Argentina's Cristina de Kirchner, Brazil's Dilma Rousseff and to Rafael Correa of Ecuador, who lost power in their countries in recent years and are now facing various charges, pushed forward by new, US-backed governments.
Washington's "extensive political campaign" in Latina America is headed by US Vice President Mike Pence, the Bolivian leader said, in the run-up to his address at the UN General Assembly in New York on Wednesday.
"There are no military coups taking place in Latin America anymore as coups are now happening through congresses and courts. It's yet another mechanism used by the US to deal with presidents fighting against imperialism."
If those measures prove ineffective, the US resorts to "making plots and carrying out provocations," Morales said. And when that fails as well, there's talk of military intervention, like it has been talked about regarding Venezuela.
However, he recalled that Washington's calls to use force against Caracas last year were rejected not only by Latin American nations, but also by some Western members of US-led NATO, meaning that "threats of invasion lead to nothing."
READ MORE: 'US presidents talk peace, but never about social justice': Bolivia's Morales to Correa on RT
The US may speak of democracy and disagreements with the policies of Nicolas Maduro, but the real reason for them pushing to replace Venezuela's President and other leaders "is the oil," the 58-year-old explained.
"And this has been happening throughout our history. That's how they (the US) invaded Libya and Iraq. This is the same for all coups on different continents. Therefore, we must protect sovereign states and our natural resources," he warned.
But Morales said that he was still looking to Latin America's future with optimism, hoping that "the people will understand what's happening and react properly so that their presidents would again serve the population, but not US interests."
Think your friends would be interested? Share this story!
You can share this story on social media: