US using false accusations on trade to 'intimidate' countries – China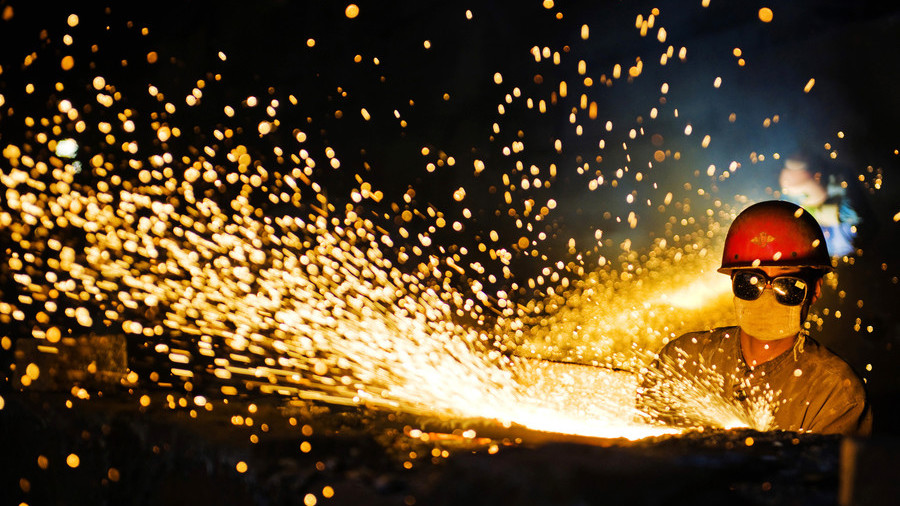 Beijing has hit back at the Trump administration after new US tax hikes took effect, accusing it of "making false accusations" and of engaging in economic intimidation of other countries.
China released a fresh white paper on Monday. One of the document's six parts castigated US President Donald Trump for 'trade bullying practices,' according to state-run Xinhua.
It also said that Washington was exerting "extreme pressure" on Beijing to push forward its own interests, while pursuing "economic hegemony."
The US is "making false accusations against many countries and regions, particularly China, intimidating other countries through economic measures such as imposing tariffs."
On Monday night, a US decision to slap $200 billion worth of Chinese goods with a 10-percent import tariff officially came into effect. The tax is to be raised to 25 percent at the end of the year. Beijing did not sit idly either, retaliating with the introduction of levies on $60 billion worth of US products.
Moreover, Beijing reportedly canceled scheduled talks with Washington, which had been intended to defuse trade tensions.
American companies also voiced concerns about possible damage caused by the new tariffs and the potential consequences of the trade war. Trump, however, has doubled down on his threats, warning that Beijing could face another batch of punitive measures should it retaliate against Washington.
As the trade war gains pace, chief US diplomat Mike Pompeo tried to dismiss businesses' fears, saying that the US is "determined to win." He vowed not to leave the issue until Americans "get what they deserve."
The trade row aside, China and the US have recently locked horns over Beijing's arms deals with Russia. Last week, the Trump administration imposed sanctions on the Equipment Development Department – China's leading arms-acquisition body – for buying the Russian S-400 air-defense system and Su-35 fighter jets. The move triggered a furious reaction from the Chinese authorities, with its military calling the move "a full manifestation of hegemony." Russia also hit back, saying that the sanctions were merely an attempt to squeeze America's main competitor out of the arms market.
Think your friends would be interested? Share this story!
You can share this story on social media: