US sanctions aimed to squeeze 'main competitor' out of arms market – Moscow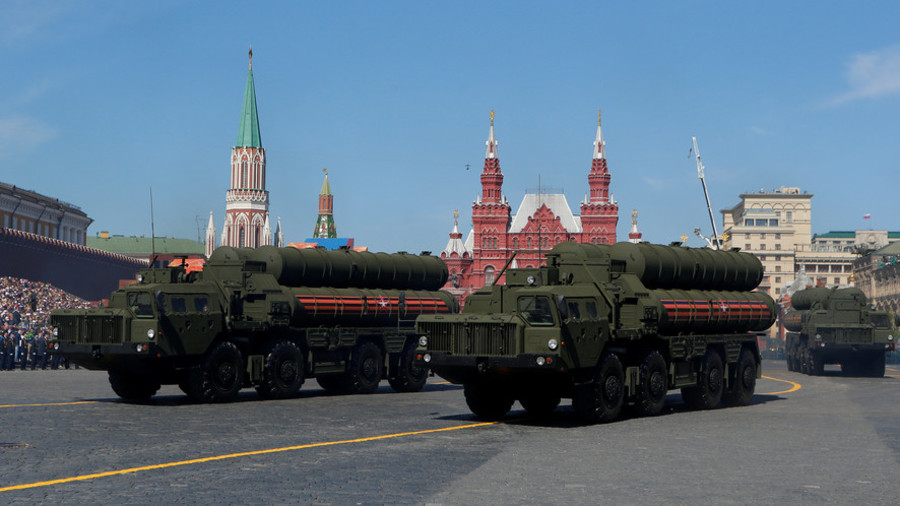 The new punitive measures the US imposed on buyers of Russian weapons – China in particular – is just a sign of unfair competition, aiming to get rid of "hyper-competitive" Russian-made arms, the Kremlin says.
Moscow is already "tired" of reacting to every single hostile move from Washington, but will not let the latest batch of restrictions go unpunished, Kremlin spokesman Dmitry Peskov told the media on Friday.
The statement came after the Trump administration added 33 Russian defense and intelligence officials and entities to the sanctions list and also targeted the Equipment Development Department, China's leading arms acquisition body, for buying Russian arms.
There are two key factors behind the latest restrictions, Moscow believes. Apart from "unfair competition" that actually violates international trade laws and principles, Washington just wants to clear the way for its own arms dealers.
The move is merely an attempt to "squeeze out of the markets the main competitor of American producers," as Russian arms are often "hyper-competitive," the Kremlin spokesman said. The "hostile" move will only further harm US-Russian relations, which Peskov characterized as already in a "sorry state."
Washington's recent sanctions have already drawn an indignant response from Beijing. On Friday, China's Foreign Ministry warned that the US will have to bear the consequences unless it drops the restrictions.
Think your friends would be interested? Share this story!
You can share this story on social media: