Kosovo offers Israel an embassy in Jerusalem in exchange for recognition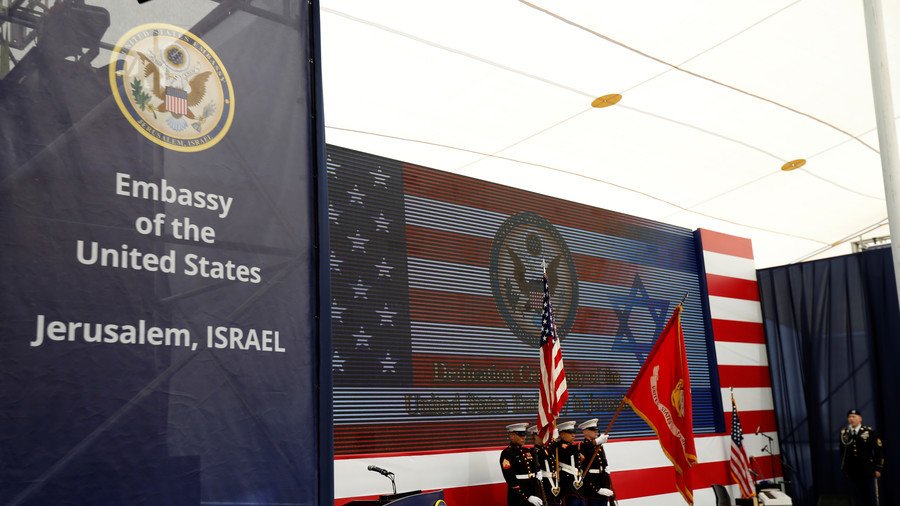 The leader of Kosovo, Hashim Thaci, has offered to place the embassy of his self-proclaimed state in Jerusalem, if Israel would recognize the renegade Serbian province as an independent country.
"If Kosovo were recognized by Israel, I would place the Kosovo embassy in Jerusalem," the Jewish Telegraph Agency (JTA) reported Friday, citing KosovaPress. Thaci made the offer during an interview with Albania's Vizion Plus TV.
Kosovo was an autonomous province of Serbia that NATO occupied in 1999, after a 78-day airstrike campaign on behalf of the ethnic Albanian 'Kosovo Liberation Army' (KLA), led by Thaci. In February 2008, the provisional government unilaterally declared the region's independence. It has been recognized by the US and most of its allies, though five EU and four NATO members still refuse to follow suit.
Israel is among half of the UN member states that have declined to recognize Kosovo's independence, something Thaci is likely hoping to change with this offer. The government of Prime Minister Benjamin Netanyahu has been keen to have more countries relocate their embassies from Tel Aviv to Jerusalem, thus recognizing Israel's exclusive claim to the city, which is also claimed by the Palestinians as their capital.
READ MORE: Balkans shouldn't be forced to choose between Russia and West – Lavrov
So far, only the US, Guatemala and Paraguay have done so – and Paraguay's new government announced this month it would move back to Tel Aviv in the interest of peace. US President Donald Trump recognized Jerusalem as Israel's capital in December 2017, and opened the new embassy in May this year.
Thaci himself offered a hint of what might be driving his proposal, by telling Vizion Plus that his government is "100 percent" supported by the US. "The Republic of Kosovo's ties with the US are excellent. I met with President Trump, and his approach to us is the same as the previous president," Thaci said.
This echoes the comments made by Ramush Haradinaj, another KLA leader turned politician, and rival to Thaci, who currently serves as prime minister in Kosovo's government.
"We are part of Europe and cooperate with Brussels and Berlin," Ramush Haradinaj told Serbia's Happy TV in a three-hour recorded interview in April "However, when it comes to foreign policy we're part of a club of countries led by America. We don't have a problem with admitting that. We don't have time for the world's problems."
The Israeli government has not yet responded to Thaci's offer.
Like this story? Share it with a friend!
You can share this story on social media: