Germany to resume arms sales to Saudis despite own Yemen-related ban – reports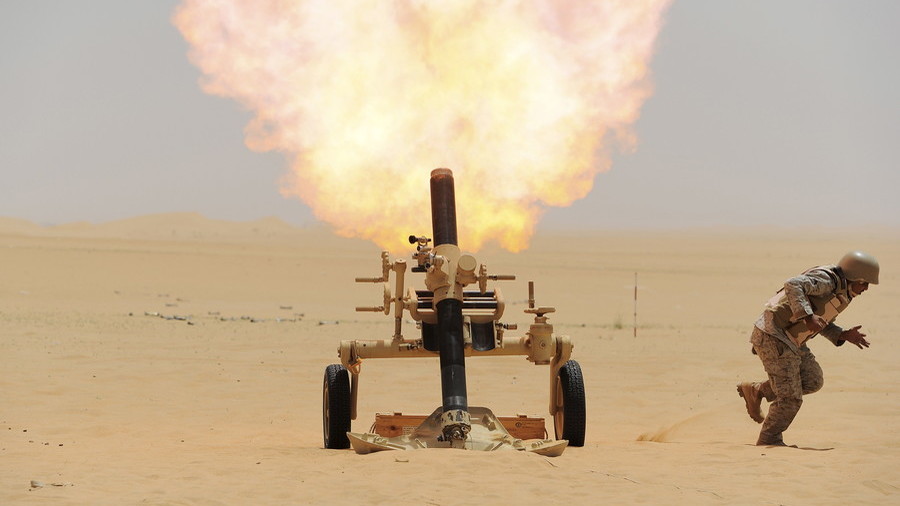 The German government is to resume arms sales to Saudi Arabia and other Gulf monarchies despite a domestic agreement not to deliver weapons to countries involved in the bloody Yemen conflict, local media report.   
The Saudi kingdom may soon take delivery of four German-made artillery positioning systems, which help detect and respond to enemy fire. This is according to Spiegel magazine, citing a letter Economy Minister Peter Altmaier has sent to lawmakers.
Aside from Saudi Arabia, the United Arab Emirates and Jordan are also mentioned on the list. The former is poised to receive 48 warheads and 91 target acquisition sensors for vessel-mounted anti-aircraft systems, while the latter will procure 385 anti-tank missiles.
All three Gulf countries are involved in the ongoing war in Yemen, which has to date seen thousands of civilians killed and many more forced to flee their homes. In addition, Saudi Arabian and Emirati jets frequently fly combat sorties against Iran-backed Houthi militias.
The bombardments have been lambasted by human rights group for having caused collateral damage and civilian casualties. The UN even said that some of the actions by Riyadh may amount to war crimes.
Berlin has tried to justify the move, saying the armaments it wants to sell are part of weapons systems supplied by other countries. Also, both Saudi Arabia and the UAE as close partners in the fight against international terrorism, Spiegel said.
The weapons sales appear to be the first since March of this year, when a ruling coalition of Chancellor Angela Merkel's conservatives and the Social Democrats agreed to halt arms deliveries to all countries involved in Yemen conflict.
Experts warn Western-made arms systems will eventually land in the hands of Saudis fighting in Yemen. "You can't be sure that [these weapons] are not being used in Yemen, absolutely not. I mean, you may get an end-user certificate by the government," Rainer Rupp, German publicist and former intelligence officer, commented on RT.
He said that believing the Saudis will not use the weapons against civilians is similar to "believing in Father Christmas." Rupp also dismissed Berlin's justification of the prospective weapons sales, claiming "[Riyadh's] fight against terrorism is exemplified, for instance, in Syria by massive Saudi financial and military support for ISIS and other Islamist hitch hoppers."
Think your friends would be interested? Share this story!