Russia's new 'invisible' submarine launched in St. Petersburg (PHOTOS)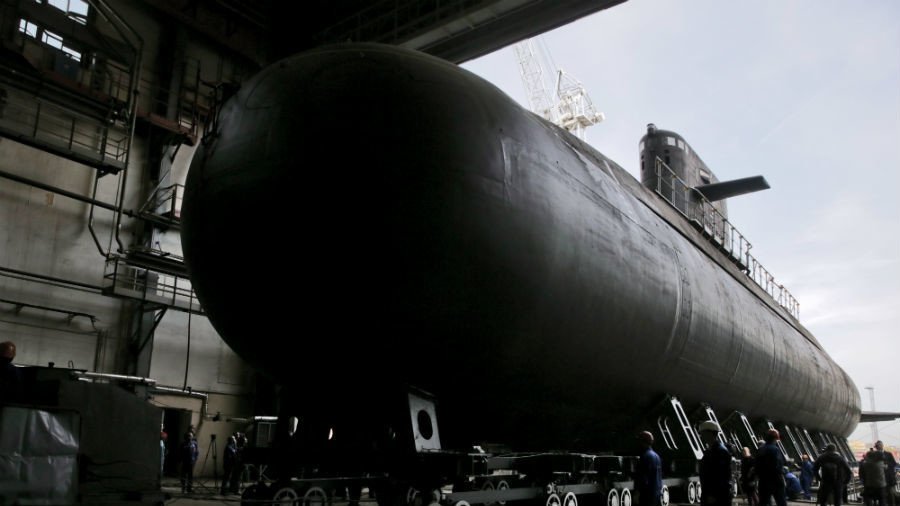 A new Russian diesel-electric attack submarine is capable of firing cruise missiles in volleys, according to the Defense Ministry. The vessel emits extremely low noise, which makes it virtually 'invisible' to the enemy.
The 'Kronstadt' submarine was launched in St. Petersburg on Thursday. The sub is said to be 'invisible' because its advanced equipment prevents it from being spotted – and heard – underwater, says Viktor Chirkov, Russia's former Baltic Fleet commander and now a chief adviser at the state shipbuilding company.
The submarine itself is designed to be capable of detecting low-noise targets at long distance, the Defense Ministry said in a statement. The vessel packs a number of high-precision cruise missiles, as well as torpedoes and naval mines. Submarines of this type are capable of firing cruise missiles in volleys, which leaves little chance for the naval targets to counter them.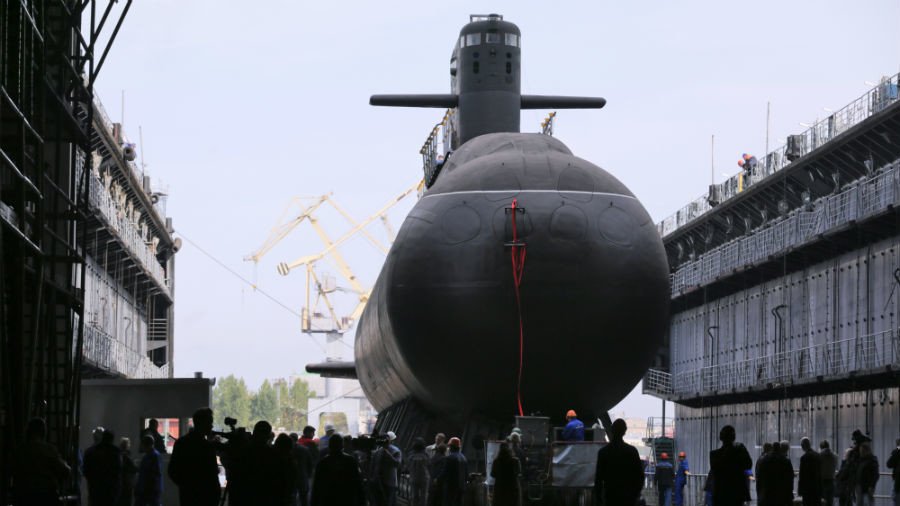 The submarine is capable of defending naval bases, conducting reconnaissance missions and engaging enemy ships and other submarines.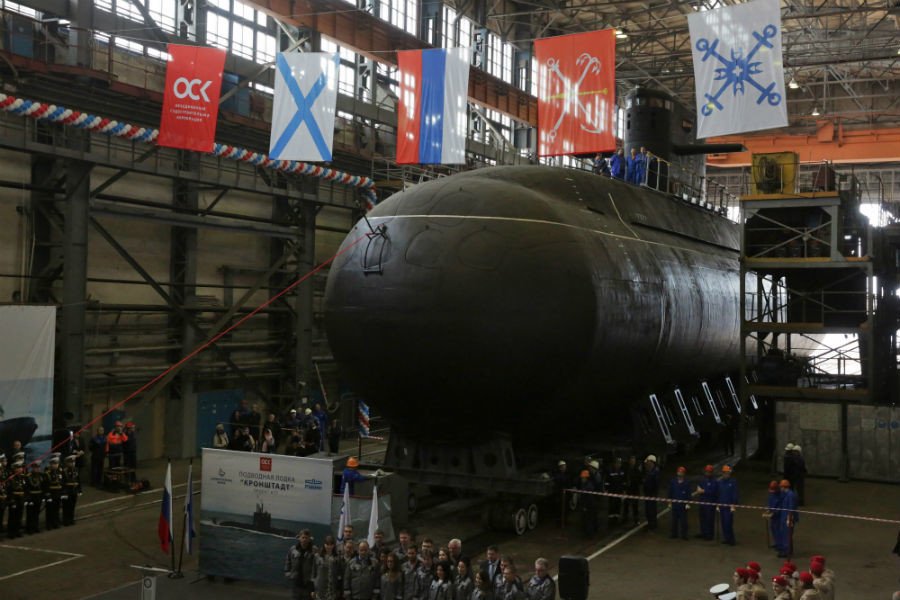 Like this story? Share it with a friend!
You can share this story on social media: