'Immigration is not a human right': Hungary slams 'pro-migrant' UN officials for 'spreading lies'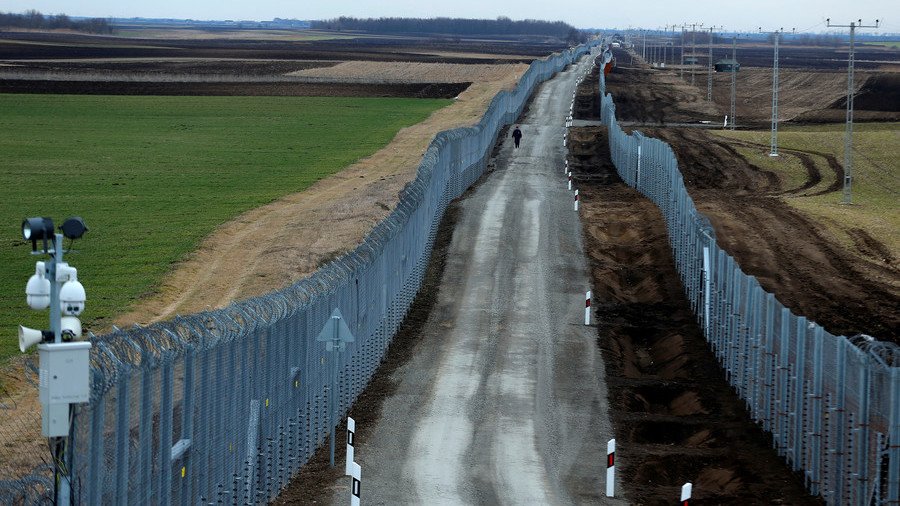 Hungary's Foreign Minister Peter Szijjarto has accused the UN human rights watchdog of "spreading lies" about his country, saying that immigration was not a "fundamental human right."
The official took aim at the "independent experts" with the UN Human Rights Council, stating they "should not be independent from the truth."
"Recently, unfortunately, some UN officials started to spread lies against and about my country," Szijjarto told the UN body's meeting on Wednesday.
Such officials would like to "force on us impossible things," namely allowing illegal migrants into the country, Szijjarto stated. "They say that migration is a fundamental human right, which is a lie," he stressed.
The harsh statement of the foreign minister came as a response to criticism against Hungarian anti-immigration policies. Last week, the UN rights body blasted the so-called 'Stop Soros' law, adopted by the country's government back in July. The UN paper said Hungary "attacks against civil society, migrants, refugees and asylum seekers" with the law, adding that it's against the international human rights law and poses a threat to the "values" of the whole European Union.
It added that it targets the critical "civil society" and fuels "hostility, xenophobia and … discrimination against migrants, asylum seekers, refugees and all those trying to provide them support."
The 'Stop Soros' law has imposed restrictions on foreign NGOs, which work with migrants, obliging them to seek licenses from the government. It also criminalized aiding migrants, namely "providing financial or property benefit" to them or simply informing them about the asylum-seeking procedures. Those who do so could now face 12 months in jail.
The controversial law is named after Hungarian-born billionaire, globalist and strong supporter of open-border policies George Soros. Hungary's Prime Minister Viktor Orban has repeatedly accused him of conspiring to stir unrest in his native country and to undermine Europe's stability with mass-migration waves.
A strong anti-immigration stance has also put Budapest at odds with the EU. Last week, the EU parliament greenlighted a move to trigger Article 7 of the 2007 Treaty of Lisbon against Hungary. The provision is designed to be applied when there is "a clear risk of a serious breach" of EU values by one of its member states and is often referred to as the 'nuclear option' of the bloc. If fully implemented, Budapest would be deprived ofvoting rights in the EU.
Budapest, in turn, accused Brussels of wishing to turn Hungary into a "country of migrants," calling the EU parliament vote a "petty revenge" of the pro-immigration crowd. Other countries, who are at odds with the EU over immigration policies, namely Poland and Czech Republic, rushed to support Budapest after voting on Article 7. Last year, Poland itself became the target for the same Article 7 proceedings, over its judicial reform.
Like this story? Share it with a friend!
You can share this story on social media: