Marvel's Kremlin connection? Elizabeth Olsen teaches Conan to curse in Russian (VIDEO)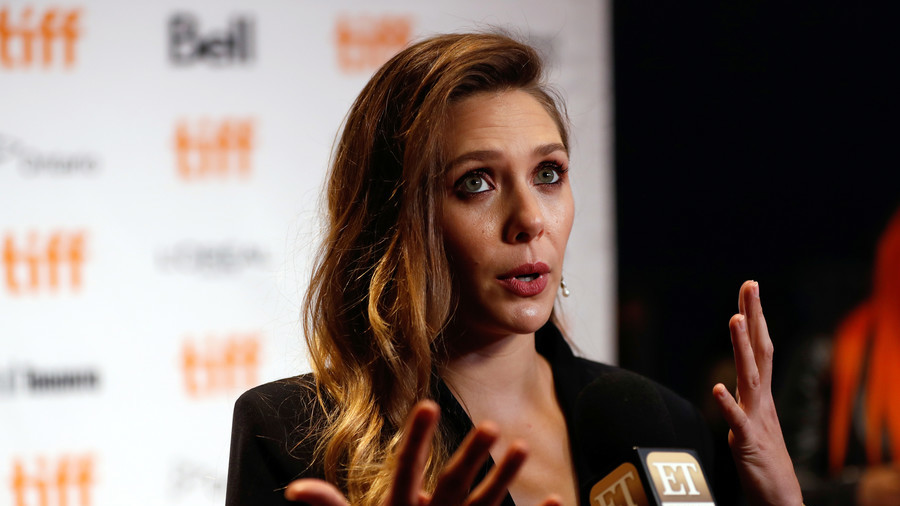 Actress Elizabeth Olsen, who plays Scarlet Witch in the Marvel cinematic universe, spent her study-abroad in Russia and picked up some rather interesting language skills, she revealed to late-night host Conan O'Brien.
Appearing on Conan's show on Tuesday, Olsen said she spent a semester in Russia in 2009, because of "being a theater geek and loving Chekhov." After discussing the "incredible" character of the Russian people and medicinal properties of vodka, Conan asked Olsen if she learned any of the language.
"Chut'-chut'," she replied, meaning "a little" in Russian. Apparently, it was the curse words that stayed in her memory, as Olsen shared some of her more colorful Russian vocabulary such as "pizdets," (p****) "blyat" (c***) and "nahuy" (f**k it).
"I didn't know that I needed Elizabeth Olsen shouting [expletives deleted] in my life" said one commenter on YouTube.
"As a Russian I find this hilarious: they are saying some nasty things out loud on TV," added another.
There were also comments in Russian, amounting to proposals to "start curse-word tourism" in Russia and complimenting Olsen for speaking "with almost no accent."
"She must have got a lot of practice," a commenter said.
Olsen is the younger sister of celebrity twins Mary-Kate and Ashley, and has appeared in a number of feature films since her acting debut in 2011. She is best known, however, for playing Wanda Maximoff (aka Scarlet Witch) in the Marvel cinematic universe, where she appeared in two Captain America and two Avengers films.
Like this story? Share it with a friend!
You can share this story on social media: