'You are to blame for downing of Il-20 and death of its crew,' Russia tells Israel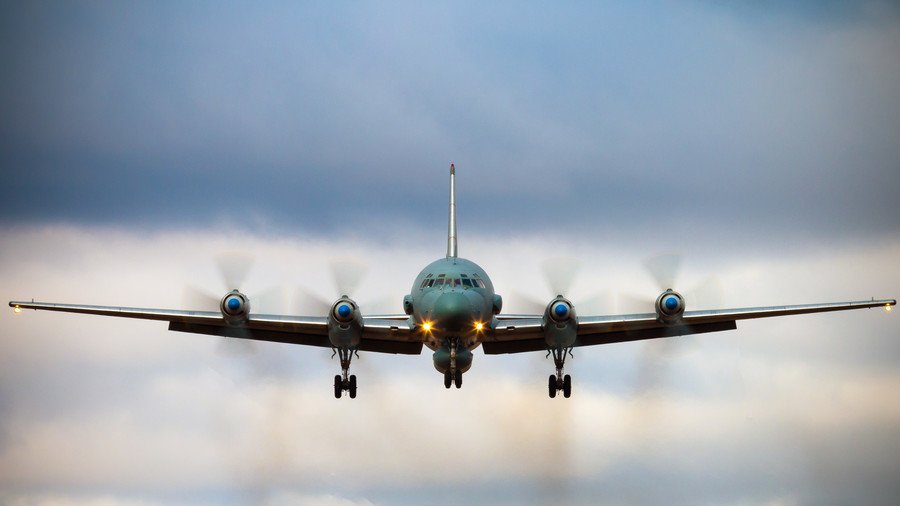 Russia has formally complained to Israel about its air raid on Monday, which led to the downing of a Russian Il-20 plane off the Syrian coast. Moscow has laid the blame for the crew's deaths "squarely on the Israeli side."
READ MORE: Russian Il-20 downed by Syrian missile after Israeli F-16s used it as cover during attack – MoD
Russian Defense Minister Sergey Shoigu spoke to his Israeli counterpart Avigdor Lieberman on the phone about the downing of the Russian Il-20 plane on Monday night. He relayed Moscow's position on the incident, blaming the Israeli military for setting up the Russian plane to be shot down by Syrian air defenses, which were responding to an Israeli air raid, an official statement from the Russian military said.
Shoigu reiterated that Israel failed to notify Russia of the impending attack in a way that would have given its military an opportunity to move the Il-20 out of harm's way. Instead, the warning came just one minute before the Israeli F-16 fighter jets launched their attack.
"The blame for the downing of the Russian plane and the deaths of its crew members lies squarely on the Israeli side," the Minister Shoigu said. "The actions of the Israeli military were not in keeping with the spirit of the Russian-Israeli partnership, so we reserve the right to respond."
Earlier, the Russian Defense Ministry said the Israeli jets had used the bigger Russian plane as cover during their attack on targets in Syria. The ministry said the Israelis must have known that they were putting the Russian plane at risk, but neither changed their battle plan nor gave a warning in time for the Il-20 to be moved to a safe area.
Israel later responded to the Russian statements, saying it had attacked a Syrian military site overnight. The IDF said the mission was to destroy arms-manufacturing equipment which they claim was to be delivered to Lebanon on behalf of Iran. Israel insisted that the responsibility for the Russian deaths was not on Israel, but on Syria and its allies, Iran and Hezbollah.
Think your friends would be interested? Share this story!
You can share this story on social media: