Skripal case suspects tell RT editor-in-chief what they do for living & why they travel to Europe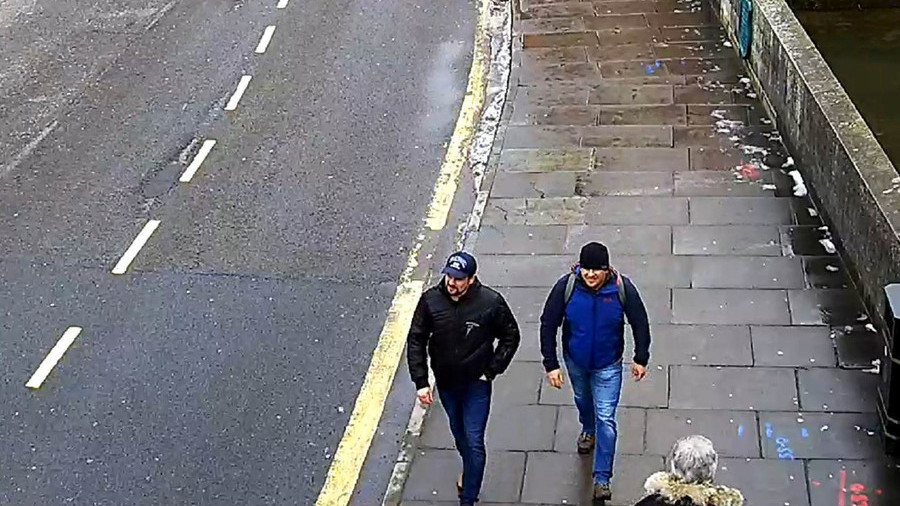 The two Russian men London blames for carrying out the Skripal poisoning have told RT editor-in-chief Margarita Simonyan what they do for living and what led them to Europe.
Read the FULL TRANSCRIPT of RT editor-in-chief's exclusive interview with Skripal case suspects Petrov & Boshirov
Alexander Petrov and Ruslan Boshirov were labelled by the British authorities as Russian military intelligence agents, but how they actually earn money is apparently much less exciting.
"In short, it's the fitness industry, it is about sports nutrition, vitamins, proteins, microelements," the men claimed.
The pair added they would rather not elaborate on the details for one reason – to protect their clients from unwanted attention.
"This will affect the people we work with. We don't want this to happen," Ruslan Boshirov said.
But it's their job, apart from vacations, which has led them to travel abroad in order to scout for best products on the market, they said.
Two men said they travelled to Europe, including "a couple of times" to Switzerland, looking for new products such as amino acids, vitamins and microelements.
READ MORE: 'We're not agents': UK's suspects in Skripal case talk exclusively with RT's editor-in-chief (VIDEO)
"Our trips are not always business-related. We went to Switzerland on holiday. We did have some business trips there as well," Petrov said, adding that they once celebrated the New Year in Switzerland.
The revelations by the alleged perpetrators probably add more controversy to the Skripal saga, in which London has been repeatedly pointing the finger at Moscow. While being castigated for its supposed involvement in the poisoning of ex-double-agent Sergei Skripal and his daughter Yulia, Russia maintained the claims are not based on any solid facts. It in turn blamed London for trying to hush up and even "destroy" evidence in the high-profile case.
Think your friends would be interested? Share this story!
Subscribe to RT newsletter to get stories the mainstream media won't tell you.