Politicians, ex-PM slam 9yo Australian child for refusal to stand during 'racist' national anthem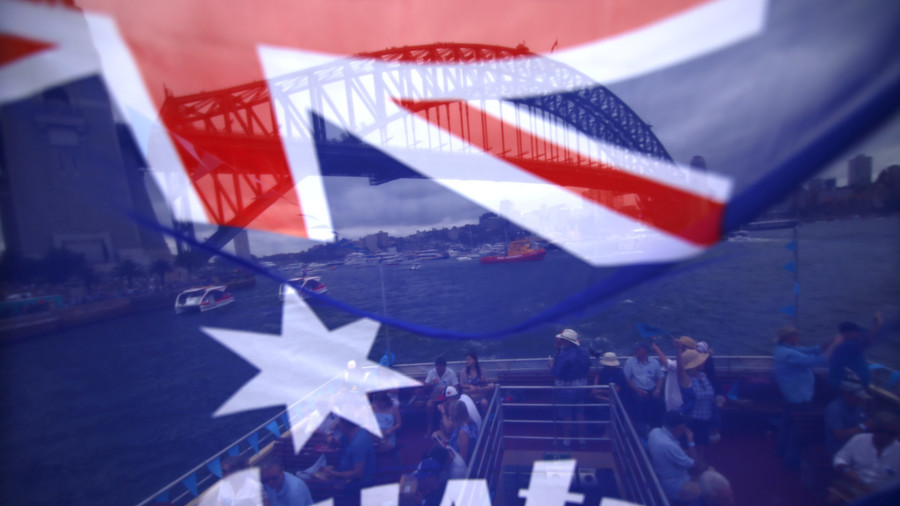 Politicians are roasting an Australian nine-year-old after she refused to stand for the national anthem. They are now calling for grade 4 student Harper Nielsen, who says the anthem is racist, to be kicked out of school.
Harper, who goes to Kenmore South State School in Queensland, told Nine News that she chose to sit during the national anthem. She was given detention last week over her refusal to join her classmates in standing.
The anthem, Advance Australia Fair, contains a line that goes: "Australians all let us rejoice, for we are young and free." According to Harper, "when it says 'we are young' it completely ignores the Indigenous Australians who were here before the English." Using her astonishingly verbose vocabulary for a nine-year-old, Harper told Channel Nine that "it's basically institutionalised racism."
The grade 4 student said the decision to take a stand by sitting down was made "mostly" by herself, but she did discuss the subject with her parents, who say they could "not be more proud" of their daughter's actions.
Despite the girl being only nine years old, some – including even a former prime minister – pulled no punches on the minor.
Controversial right-wing senator Pauline Hanson called for Harper to be "taken out" of school. "It's about who we are as a nation, it's part of us… Here we have a kid who's been brainwashed and I'll tell you what, I'd give her a kick up the backside," she said in a video posted to social media on Wednesday.
Doubling down on her rhetoric, Hanson then rounded on Harper's parents, adding: "This kid is headed down the wrong path and I blame the parents for encouraging this."
In a later interview with the Courier-Mail, Hanson said that "If it's good enough for [prominent Indigenous Australians] Cathy Freeman, Johnathon Thurston, and Warren Mundine to stand for the National anthem, it should be good enough for this nine-year-old brat."
Queensland Liberal National politician Jarrod Bleijie echoed Hanson's sentiments. Bleijie, who is the state's shadow minister for education, dubbed the Grade 4 student a "brat."
"Shame on her parents for using her as a political pawn."
Former Prime Minister Tony Abbott also weighed in, telling Sydney radio station 2GB that Harper should "follow the rules," adding that it is "a sign of good manners and courtesy to stand for the national anthem."
Pauline Hanson, who made a name for herself espousing extreme anti-immigration and anti-refugee views, was slammed on Twitter over her comments on Harper's protest. Bleijie also copped scorn over his accusations that the student's actions were insulting to war veterans.
Think your friends would be interested? Share this story!