Russia will ask UN to lift some North Korea sanctions - Deputy FM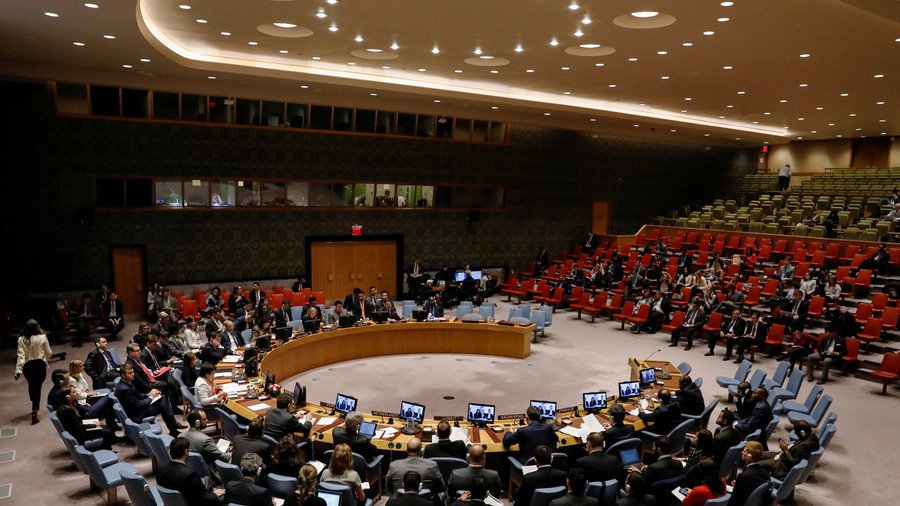 Moscow will propose to the UN Security Council to reward North Korea with a gradual relaxing of sanctions if it takes the necessary steps towards denuclearization, Deputy Foreign Minister Igor Morgulov said.
"As North Korea takes steps on denuclearization, we believe that the UN Security Council has the authority and should address the issue of adequate easing of the sanctions against North Korea. We will raise this issue with the understanding that North Korea will also take the required steps," Morgulov said on Wednesday, on the sidelines of the Eastern Economic Forum in Vladivostok.
Morgulov is responsible for Russia's relations with East and South Asia and multilateral cooperation in the Asia-Pacific region.
Russia's deputy FM Igor Morgulov and Song Young-gil (a prominent figure in S.Korea's Democratic Party and close associate of President Moon) had the same message: the sanctions regime on NK needs to be relaxed as soon as possible. They are clearly in favor of "minimum pressure."

— Artyom Lukin (@ArtyomLukin) September 11, 2018
At the June summit between US President Donald Trump and North Korean leader Kim Jong-un, Pyongyang committed to complete denuclearization in a loosely-worded agreement. Washington has repeatedly stressed that it would keep on applying "maximum pressure" to Pyongyang until it fully dismantled its nuclear weapons program.
North Korea has been subjected to a wide array of international sanctions imposed by the UN. In August, US National Security Adviser John Bolton said that Washington was not going to relieve the sanction burden on North Korea until it sees concrete action.
"The idea that we're going to relax the sanctions just on North Korea's say-so, I think, is something that just isn't under consideration," Bolton said.
The EEF, which is taking place in the Far East city of Vladivostok, has attracted some 7,000 participants from over 60 countries, including a delegation of senior officials from North Korea. On Tuesday, the EEF hosted a meeting between Russian President Vladimir Putin and his Chinese counterpart Xi Jinping.
Like this story? Share it with a friend!
You can share this story on social media: