German military strikes on Syria would be 'absurd & irresponsible' – Left Party chair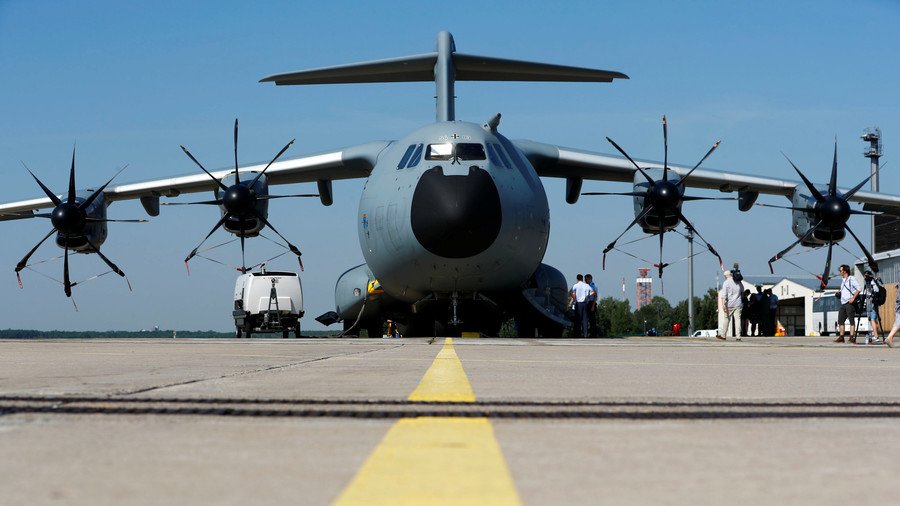 The leader of Germany's Left Party hit out at the government for mulling potential military strikes against Damascus, just one day after Berlin said it was in talks with allies about possible German military deployment in Syria.
"I believe that these discussions are completely irresponsible," Die Linke (the Left Party) leader Sahra Wagenknecht told German N-TV, adding that discussing such plans is "absurd."
In a Facebook post just hours earlier, Wagenknecht demanded from German Chancellor Angela Merkel that the federal government not blindly follow demands from the Trump administration.
Merkel should "make it clear [to Washington] that there will be no automatism for a German participation" in US-led strikes on Syria, she said, branding such attacks as "violating international law."
Wagenknecht castigated the ministry of defense, saying "it's a scandal" that the department is even checking "whether a principle of a parliamentary army can be thrown away for the sake of military support for Trump."
According to German law, the use of the army (Bundeswehr) for missions abroad should be greenlighted by MPs.
The comments from the leftist politician come just one day after German government spokesman Steffen Seibert said that Berlin is in talks with its allies about a possible military deployment to Syria if Syrian government forces "used chemical weapons" against the last major rebel stronghold in Idlib.
The government announcement drew instant criticism from the Social Democrats on Monday, while on Tuesday a group of specialists within the Bundestag concluded that the German military's participation in military strikes in Syria would violate Germany's constitution and international law.
The possible involvement comes at a tense time, as US National Security Adviser John Bolton warns that Washington, along with France and the UK, will launch a "much stronger" response if any chemical weapons are used in Syria. His most recent warning echoed a similar one made by him in August.
Meanwhile, the US military has begun bolstering its presence in the region as tensions around Idlib – the last stronghold of terrorist groups including Jabhat al-Nusra and some offshoots of Al-Qaeda – continue.
But as the West continues to point the finger at the Syrian government, while simultaneously claiming it has used chemical weapons before – an accusation which Damascus denies – the Russian Defense Ministry has warned of another scenario.
It has repeatedly said that it is actually terrorist groups such as Jabhat al-Nusra and the controversial White Helmets that are preparing to stage a chemical assault in order to give the Western coalition a reason to strike Syria again.
Like this story? Share it with a friend!
You can share this story on social media: