Security breach at Lyon Airport, a car chase on runway, flights grounded (VIDEO)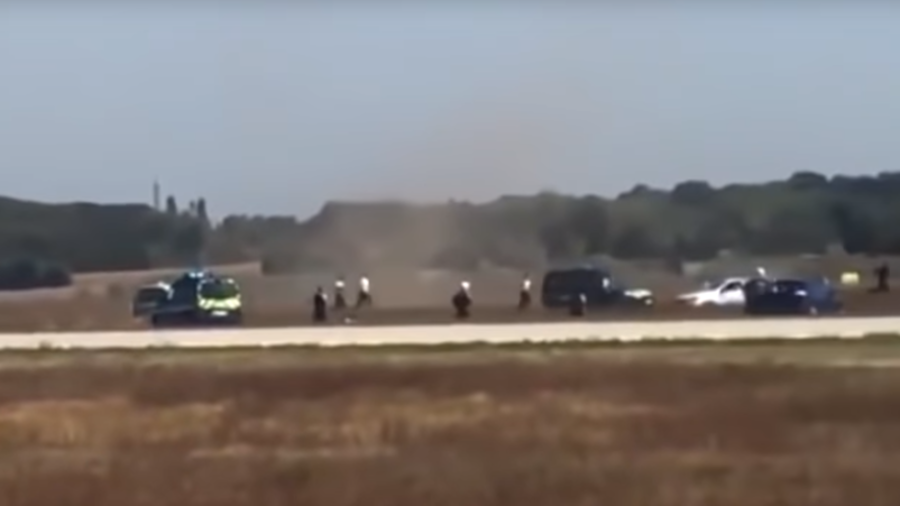 This is not a typical day at Lyon International Airport, as a car was seen careening across the dirt and onto the runway, followed by 20 police vehicles and at least one helicopter.
The driver then leapt from the vehicle and started running. The spectacular chase has been caught on camera.
Police sources told French media that the situation on the runway was "complicated." The chase lasted only a few minutes, but it was enough to disrupt operations at the airport.
Local media identified the vehicle as a grey Mercedes with a foreign registration.The driver, who was reportedly responsible for a lot of damage, was arrested.
The airport has been closed and all flights have been successfully grounded, according to reports. The driver's motives are currently unknown.
The airport, located 20km from the center of Lyon, handled over 10 million passengers in 2017.
Like this story? Share it with a friend!
You can share this story on social media: