Peace overture? No ballistic missiles seen in North Korea's 70th anniversary parade (PHOTOS)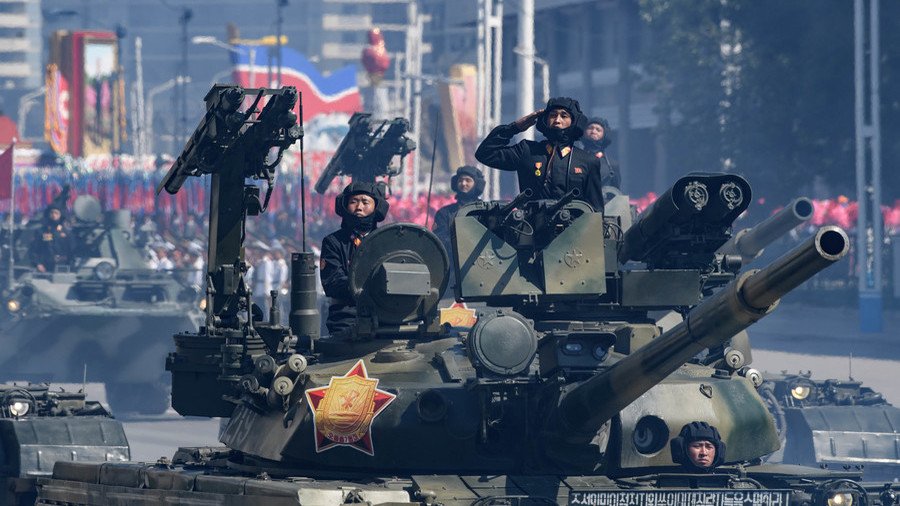 Foreign observers are surprised that North Korea's leader Kim Jong-un opted not to feature intercontinental ballistic missiles in a grandiose military parade, in stark contrast to similar events that the nation held in the past.
No ICMBs were showcased in Pyongyang as the country celebrated its 70th anniversary on Sunday. The parade held in Kim Il-Sung Square focused more on conventional weapons instead, such as tanks and rocket launchers. Some of the hardware featured traditional anti-US and anti-imperialist slogans.
The absence of long-range ballistic missiles confirmed earlier reports that North Korea was preparing a relatively 'low-key' event. This was in stark contrast to similar parades held in April last year and in February, when Kim Jong-un rolled out the newest Hwasong-14 and Hwasong-15 ICMBs.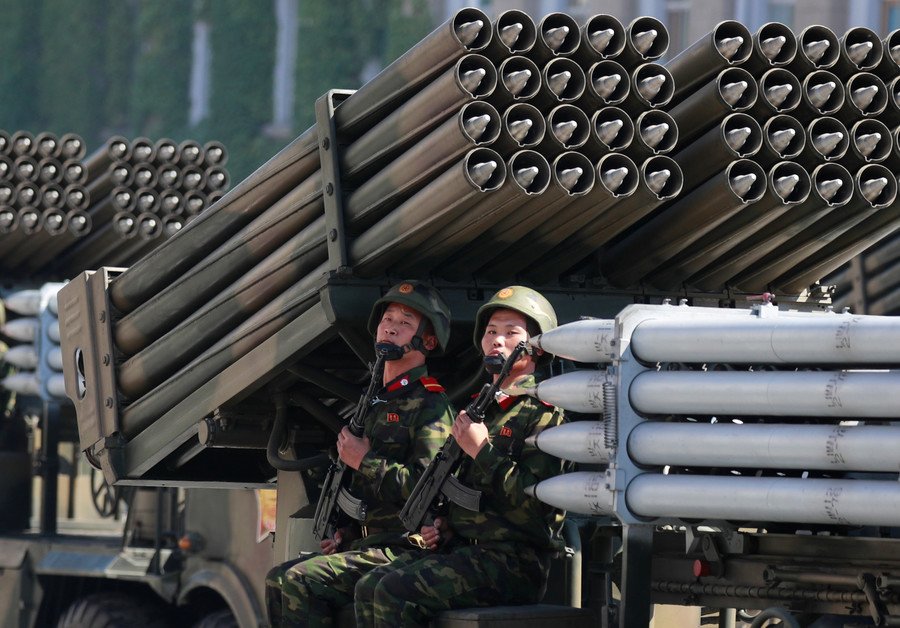 The North Korean leader observed the troops but chose not to make a speech. The head of the nation's parliament, Kim Yong-nam addressed the crowd instead.
"The DPRK has evolved into a strong military power, based on our party's efforts to fundamentally block the outside world's threats of attack and invasion against our country," he said, cited by NK News, in a speech mainly focused on the economy.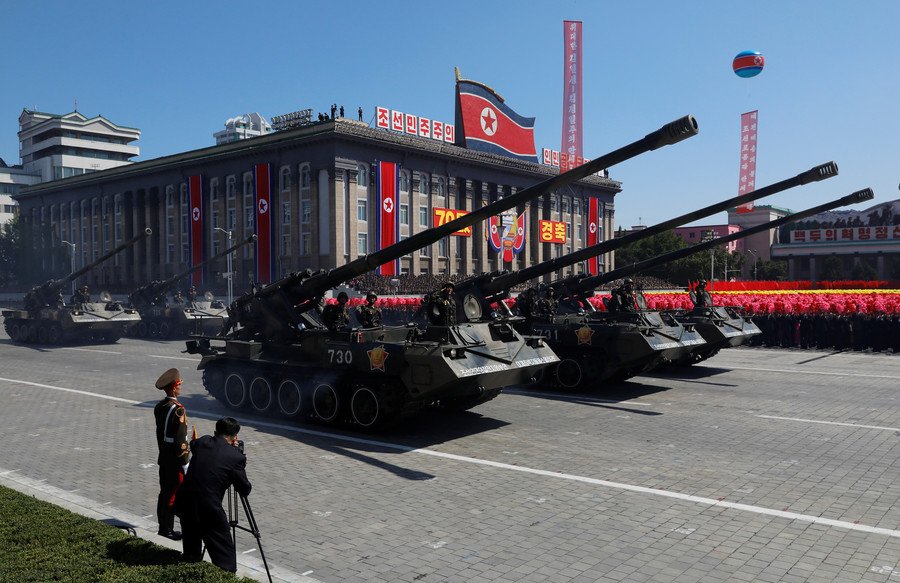 Among the guests at the parade were the head of China's parliament, Li Zhanshu, and Russia's upper house speaker Valentina Matvienko, who met Kim prior to the celebrations.
"Upon meeting him, I became certain that for him (Kim Jong-un) it's not just protocol talks. He wants peace, and does everything possible and impossible to achieve it," Matvienko told reporters on Saturday.
During her visit to Pyongyang, Matvienko delivered a letter from Russian President Vladimir Putin to Kim. In his message, Putin congratulated North Koreans on the holiday and noted the "friendly relations" between the countries, state-run media reported.
READ MORE: N. Korea vows denuclearization within Trump's 1st term amid stalled talks with US – Seoul
US Secretary of State Mike Pompeo had also confirmed on Saturday that he had received a letter from Kim for President Donald Trump.
After holding historic talks with Trump in June, Kim affirmed his "unwavering commitment to complete denuclearization" of the Korean Peninsula.
Think your friends would be interested? Share this story!
You can share this story on social media: