US Army to send 1500 more troops to Germany despite Trump's calls for allies 'to pay more'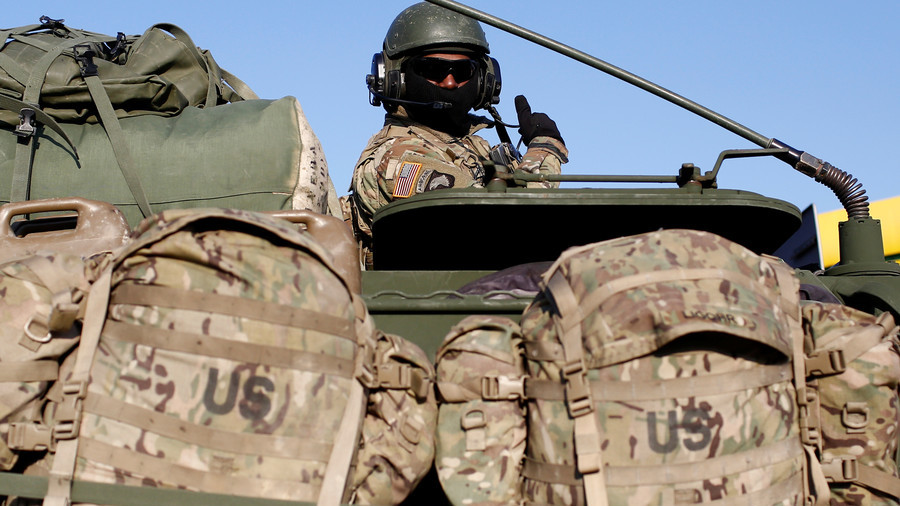 The US Army is to further bolster the number of troops it has stationed in Europe by a further 1,500, despite repeated complaints by President Trump that NATO allies are not spending enough to defend the continent.
US Army Europe said the troops will be deployed to Germany by September 2020, calling it a "display of our continued commitment to NATO and our collective resolve to support European security," AFP reports quoting a statement from the service.
The additional troop build-up will add to the 33,000 US troops already based in the country.
German Defence Minister Ursula von der Leyen called the new deployment "a welcome sign of the vitality of transatlantic relations" and "a commitment to common security," at a time when relations between Berlin and Washington have been at their lowest in decades.
US Ambassador to Germany Richard Grenell, meanwhile hailed the deployment as evidence of President Trump's "promise to increase US defense capabilities" and Americans' commitment to "strengthening the transatlantic alliance."
However, the announcement comes amid months of blustery talk by Trump, who has long chimed that allies were leaving the brunt of financial responsibility for NATO to Washington.
Ahead of a tumultuous NATO summit in July, Trump had taken aim at allies, Germany in particular, for not already allocating the agreed 2 percent of GDP towards defence spending.
Germany, Europe's biggest economy, only spends 1.2 percent of its GDP on defence, despite a 2014 agreement by NATO members that they would work towards upping that to at least 2 percent. The US, meanwhile, spends 3.5 percent.
During one Make America Great Again (MAGA) rally in Montana prior to the summit, Trump waxed at how the US was paying too much for "protecting" Europe, lamenting that "we're the schmucks paying for the whole thing" while they [the EU], "kill us on trade."
READ MORE: Most Germans support Russia's Nord Stream 2 pipeline, saying US vitriol just desire to sell own gas
During the summit itself, Trump claimed Germany was held "captive of Russia" over its energy links with Moscow and a deal to build the Nord Stream 2 gas pipeline.
The US Army statement, however, claims the troop deployment was part of a wider 2017 directive to build up its ranks worldwide, stating that as the force grows "a significant portion of that growth will take place in Europe."
Subscribe to RT newsletter to get stories the mainstream media won't tell you.
You can share this story on social media: